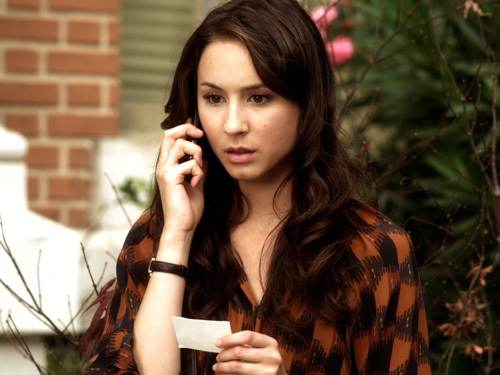 Caleb continued to decode files on "A's" phone in this week's Pretty Little Liars. This time he managed to find a video file that he handed over to Hanna. It turns out that one of the files contained a video, showing Garrett, Ian and Jenna in Alison's bedroom just before she died, searching for the tapes Ian had made. The girls also found the notes that Alison had hid in her doll and learned that "A" had been targeting Alison before she died.
Meanwhile, Caleb started asking Hanna a lot of questions about the videos he found and wondered why they were investigating Alison's death when Ian had confessed to her murder. When Caleb continued to press for more answers, Hanna destroyed one of the video files he had decoded and told him he needed to stay away from the situation for his own protection. But Caleb made a backup of the file and turned to Emily and Spencer for information since Hanna shut him out. Spencer got freaked out when Toby fell off some scaffolding, thanks to "A". To keep him safe, Spencer went to some extreme lengths and had Emily tell him that she was seeing someone else – specifically, Wren.
In next week's all new episode of Pretty Little Liars, Hanna's new step-sister Kate comes to Rosewood high and it looks like Hanna might be (inadvertently?) betrayed by Spencer.
Watch two promos below for the January 30 episode of Pretty Little Liars.