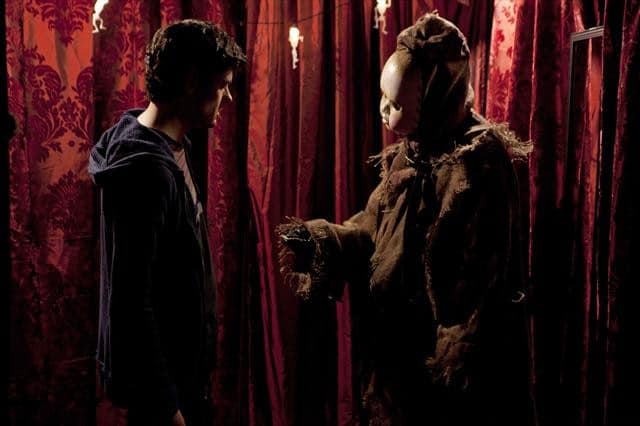 If you tuned in to the Pretty Little Liars summer finale already, you may have been in for a shock when a member of the "A" team was revealed (click here to read a recap from the episode and click here to discuss the twists).  If you can't get enough of the show – especially after that reveal – then we've got a little something to help you pass the time between now and the Halloween episode in October.
The first episode from ABC Family's new Pretty Little Liars webseries debuted today online and you can watch it below. The new webseries will lead up to the events of the Halloween episode.  The town of Rosewood is preparing for the holiday and the Halloween Spooktacular Store will be the central focus of the series.  A new character named Shana, the store clerk, will be introduced and she'll also be turned up in the show itself in early 2013.  We'll also be seeing Noel Kahn,  Garrett Reynolds, CeCe Drake, Lucas Gottesman and Jason DiLaurentis in the webseries.
The first episode really just sets the scene for the webseries, showcasing the store and the multitude of creepy masks it has in stock.  A new episode will be posted online at ABCFamily.com every Tuesday at 5:00 p.m. PT/8:00 p.m. ET.
Don't forget to browse and bookmark our Pretty Little Liars page for news, reviews, spoilers, and sneak peeks for the show.
(Note: if you cannot view the embedded video below, try watching it here).