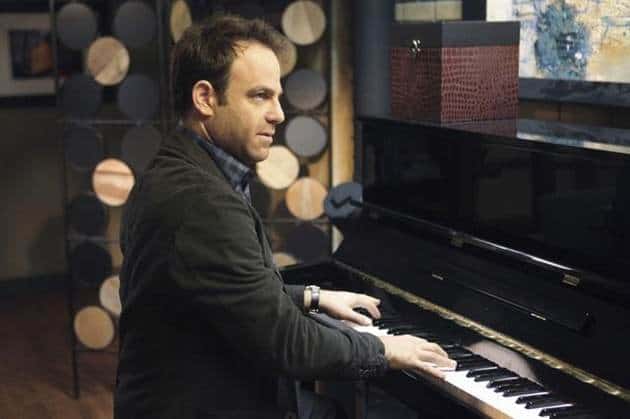 The big news of tonight is the fact that Grey's Anatomy is airing a musical episode (view sneak peeks here). But a new episode of Private Practice will also be airing after Grey's tonight.
Cast member Paul Adelstein directed this episode and Oscar winner Louise Fletcher (One Flew Over the Cuckoo's Nest) will be making a guest appearance as Peter's mother, Frances.
Peter's brother, Adam, will be bringing their sick mother in for a consultation, and Pete eventually discovers that Adam might be responsible for their mother's illness.
Violet, meanwhile, is celebrating her book's success, and inadvertently walks in on Sheldon, who's about to take her nemesis on a date. And Cooper deals with his own difficulties when he has to treat a kid who's a young musical prodigy. But his brain tumor could result in him never playing the piano again.
Below are four sneak peeks for the episode. Be sure to tune into an all new episode of Private Practice tonight (March 31) on ABC.
clarissa @ tvovermind.com
twitter.com/clarissa373
twitter.com/tvovermind