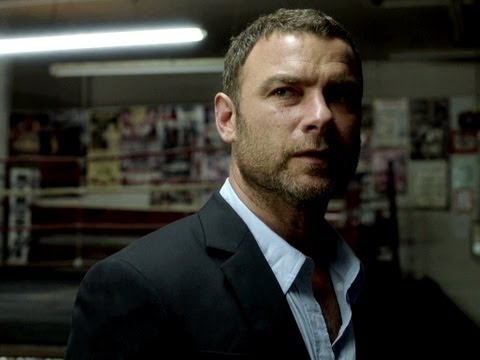 Ray Donovan (Liev Schreiber) seems to have it all. Aside from being married to a beautiful woman and having adoring children, he's got a job that he loves and, more importantly, excels at. Donovan is a fixer to the rich, famous, and elite of Los Angeles; with one call to his constantly ringing cell phone, anyone with any clout can have any problem of theirs wiped away or spun to their advantage. Without Ray's services, the complexion of the city might look completely different and for that, he's been afforded an opulent lifestyle to which he's grown accustomed to. But what could come along that would be devastating enough to destroy Ray's (apparently) perfect situation?
Things change when his father Mickey gets put on parole earlier than he expected, which drastically shakes up Ray's home life and brings up old memories that were long thought suppressed. Part of the reason for Ray's success has been a drive to do better, to be better than his father had been to him and to provide for his children better than he was provided for, so he'll be staring into the face of his motivation and his emotional scars. How will Ray react to being around his father again, particularly once Mickey begins interacting with the family and potentially "poisoning the well"?
In addition to Schreiber, Ray Donovan stars Jon Voigt (Heat), Katherine Moennig (The L Word), Paula Malcomson (The Hunger Games), Pooch Hall (The Game), and Peter Jacobson (House).
Ray Donovan premieres Sunday, June 30th at 10:00 on Showtime following the season premiere of Dexter at 9:00. You can get another look at the show here, in addition to the rest of the 2013 Showtime lineup here.
Will you be watching Ray Donovan this summer? Judging by the trailer, how do you think the show will pair with Dexter? What are you expecting from the first season of the show?
http://www.youtube.com/watch?v=VbGDP4T-WYA
http://www.youtube.com/watch?v=oin-GDPMidY