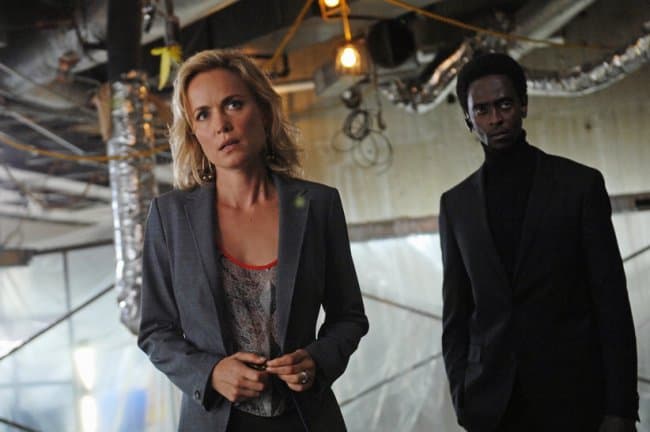 Now that Marta has began her new life working for Schiller, she'll be forced into situations that she's only heard about from her connections to the world of organized crime. To protect her children and attempt to pay off Evan's debt, Marta cannot let grief get in her way; together with Mike, the Red Widow has to prove her toughness, nerve, and bravery if she plans on earning Schiller's respect and, eventually, his mercy. Does Marta have what it takes to thrive in a world that she's learned to resent?
On the next episode of Red Widow, Marta's drug smuggle doesn't go as planned, leaving her with a mess to clean up if she doesn't want to have to deal with an angry Schiller. Rather than completely fold when crucial details change at the last minute, she manages to think on her feet and keep herself in favor with the international crime boss; Marta may not consider herself to be an active part of the life, but her experience in dealing with her father, brother, and husband has prepared her for this more than she knows, so adapting to her new life might not be as difficult as it could have been. However, Marta has to be careful not to get too far down the crime rabbit hole, lest she lose her children and herself in the journey into the darkness.
Elsewhere on Red Widow, Marta's children become involved in the FBI investigation into their father, while Boris is haunted by the incident in the driveway. Will he ever find peace with his father's death?
Red Widow airs Sundays at 10:00 on ABC. You can check out spoilers from the next two episodes here.
What did you think about the Red Widow series premiere? Should Marta have agreed to work with Schiller? What will it take for her to get out from under his thumb?
http://www.youtube.com/watch?v=xZoX4Dlnb04