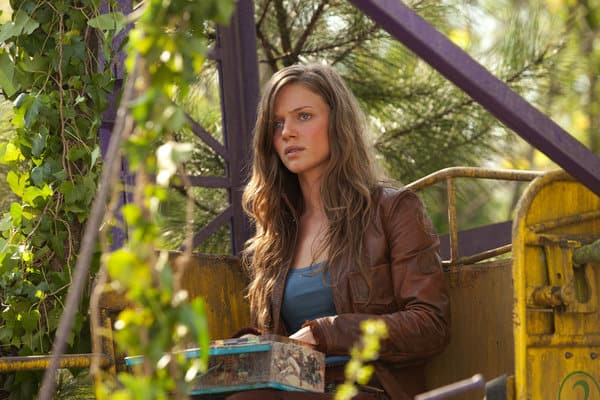 Revolution introduced us to a world with no electricity or power.  For reasons known only to a few people (including Ben Matheson), one night, the world suddenly lost all electricity. The story picked up fifteen years later, when life in the cities is chaos and most people have moved to the country in order to survive in small villages. Governments fell and militias rose, including one belonging to General Monroe.  One day, one of Monroe's soldiers – Captain Neville – rode into town to find Ben Matheson and his brother Miles.  When Ben's son Danny tried to save his father, Ben was shot and killed and Danny was taken.  Before dying, Ben instructed his daughter Charlie to find Miles and save Danny.  Despite some reluctance, Miles agreed to help Charlie find her brother.  Does Miles know why the lights went out?  All we know is that his former friend and fellow solider is now General Monroe, and he's convinced that Miles knows something important.
In next week's Revolution, "In order to rescue Danny (Graham Rogers), Miles (Billy Burke) knows he and the gang will need help. Thus, the search begins for Nora (Daniella Alonso), a rebel fighter battling against the Militia. Meanwhile, Aaron (Zak Orth) confides in Maggie (Anna Lise Phillips) and Danny lays witness to what Captain Neville (Giancarlo Esposito) is capable of."
Watch a preview below for the September 24 episode of Revolution, airing at 10:00 p.m. ET/PT on NBC.