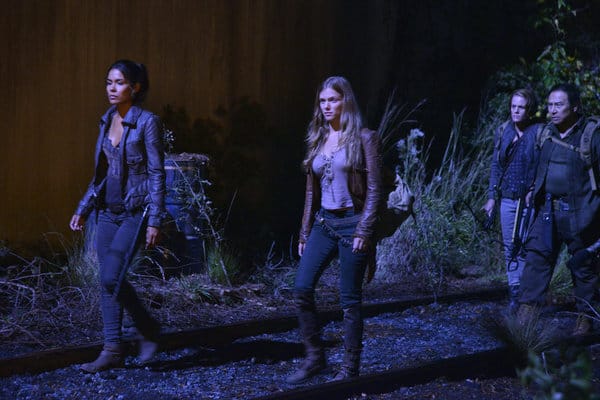 Remember in a late fall episode of Revolution when Miles and company were led through the tunnels by Sgt. Joseph Wheatley, who happened to be a Monroe solider pretending to be a rebel?  NBC has decided to make him the focus of a new series of animated webisodes that will help pass the time before Revolution's March 25 return.
The series, called "Wheatley's Letters" will tell the story of how Joseph Wheatley infiltrated the rebels.  It turns out to have happened quite by accident as Wheatley survived a rebel attack and then decided to take advantage of an opportunity when a group of rebels found him on the side of the road and offered to help.  We know how Wheatley's story ends, but it will be nice to get additional backstory along the way.  So far, Revolution has focused primarily on the Matheson family and we haven't learned a great deal about the rebels or the Monroe republic beyond these characters, so the webisodes are a great opportunity to learn more.
You can watch the first episode below.  A new episode will be released every Monday.
http://youtu.be/_EVSNexQaWo