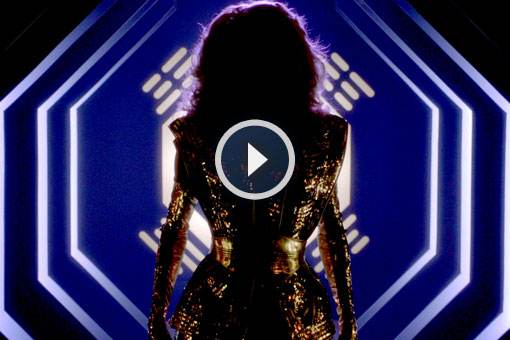 Ladies and ladyboys, we're only about six weeks away from the return of the greatest reality show on TV. Hold me.
Logo has announced RuPaul's Drag Race will be making its way down the catwalk once again on Monday, January 30th at 9:00 for a special 90 minute premiere. Following the premiere will be another edition of Untucked!, where you can learn what really went down when judges RuPaul, Michelle Visage, and Santino Rice weren't looking. The Interior Illusions Lounge is about to be crawling with liquor, shade, and liquor-induced shade, so watch your head for any flying heels.
Speaking of judges, RuPaul's Drag Race has plenty of talented guest judges coming through to give their perspective on the remaining queens, including greats in music (Natalie Cole), acting (Loretta Devine), sports (Rick Fox), make-up (Billy B), photography (Mike Ruiz), and writing (Dan Savage). Rounding out a pretty killer judging line-up are the likes of Elvira, Ross Mathews, Pamela Anderson, and Kelly Osbourne, among many others that will bring their own flair to an already colorful show.
But what does the queen that impresses all the judges and guest judges win, exactly? Aside from the title of "America's Next Drag Superstar", the champion of RuPaul's Drag Race will take home a spot on the Drag Race Tour, a trip from AlandChuck.travel, a lifetime supply of NYX Cosmetics, and $100,000 to tauntingly wave at the other 12 queens. Plus, you're pretty much guaranteed at least one guest appearance on RuPaul's Drag U, which would be a pretty nifty reward in and of itself.
Now, we know what time to meet, who we'll be seeing, and what the winner will be taking home, but the question is…what queens will be competing?
On the next few pages are the introductory videos (and Twitter accounts!) for each of the 13 candidates vying to inherit the crown from last season's recipient Raja. Check out each aspiring superstar and then let me know who you'll be rooting for come January.