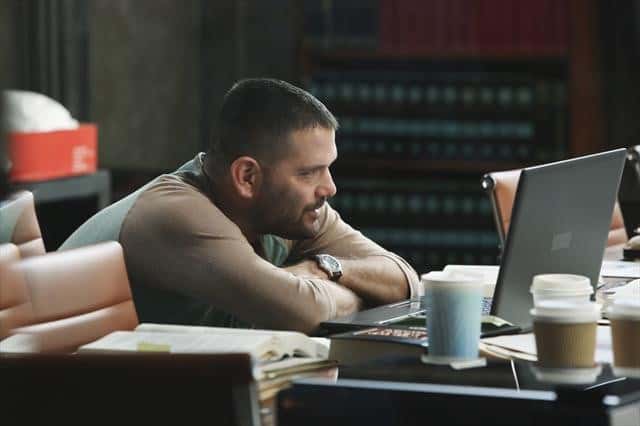 The team from Pope & Associates might have their work cut out for them in the second season premiere of Scandal. They may have been able to get many a client out of pretty tight situations, but one of their own isn't who they claim to be, as wide-eyed attorney "Quinn Perkins" has only been in existence for a few years. The newest member of the group has breached their security and managed to go under the radar for quite a while, which led to a confrontation at the end of the first season finale. But who exactly is Quinn Perkins and why did she come to Olivia Pope's doorstep?
Looking at the photos for the season premiere gives no indication of her motivation, as Quinn doesn't appear in any of them and a majority of them have to do with the case of the week. In "White Hat's Off," Olivia will be approached by a senator whose personal life is in danger of leaking into the public sphere; normally, the team could do a case like that in their sleep and do the proper protocol to stop the information from getting out, but with Quinn not who she claimed to be and Stephen gone for good, they're in a vulnerable place. Right now, it's a matter of keeping it together long enough for the trust to return between themselves and Quinn, which could take quite a while.
Elsewhere on the season premiere of Scandal, Fitz is put on the spot by Mellie and Cyrus on live television. Might he be thinking about bringing Olivia back on board to give him some leverage against the two power hungry members of his inner circle?
The second season of Scandal premieres tonight at 10:00 on ABC. You can check out an advance review of the episode here, as well as sneak peeks here and here and a full premiere description here.
Will you be watching Scandal tonight? Who do you think that Quinn Perkins really is? How will Olivia help the senator avoid a PR crisis?