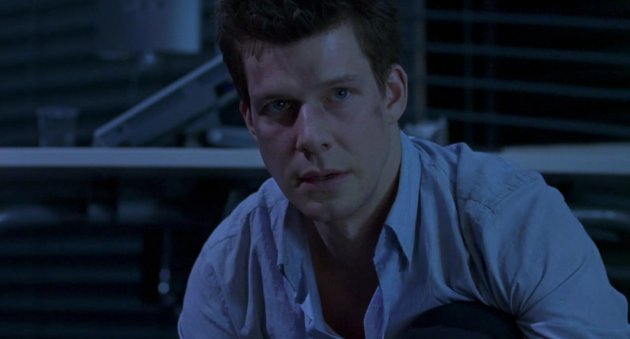 Two days after recruiting House alum Lisa Edelstein for a guest role, Scandal has cast another client for Pope & Associates to fix. Ugly Betty alum Eric Mabius is set to guest star on the February 21st episode of the ABC drama ("Boom Goes the Dynamite"), according to The Hollywood Reporter. He'll be playing Senator Peter Caldwell, a member of a powerful political family and an influential D.C. resident that comes to Olivia with a problem that could jeopardize his status.
Following a 10-month time jump and the conclusion of the election rigging/assassination arc, the back-nine of this season of Scandal will put the focus back on the clients of Olivia Pope, which is where the show's focus was when it began this past April. However, over the course of the abbreviated first season, the serial elements gradually became the primary driving force of the political drama, so the individual clients that will begin to appear beginning this week will likely build toward another arc like the Amanda Tanner case of season one. It'll be interesting to see if Scandal can hang on to its ratings momentum and water cooler status once it becomes a little more self-contained for a while, though on this show, the crazy is never too far away.
In addition to his role on Ugly Betty, Mabius has appeared on the likes of The L Word, Political Animals, and Outcasts.
Scandal airs Thursdays at 10:00 on ABC. You can check out a review of the most recent episode here, as well as a preview of the next episode here.
Why do you think Peter has come to Olivia? With everything going on in her personal life, will Olivia be able to focus on her work with Pope & Associates? Would you rather Scandal not revert back to its case of the week format after pulling off a successful serial arc with the election rigging and assassination attempt?