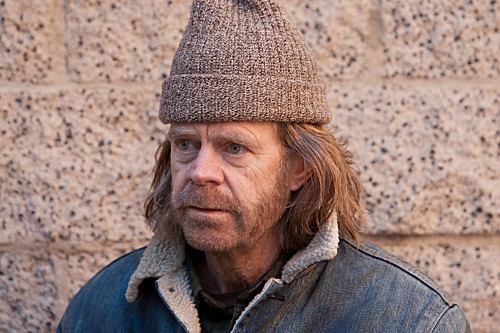 In the matter of about a month, the Gallagher family of Shameless will be back for a third season of survival, family, and insanity. Lip and Ian, however, will be dealing with decidedly different paths when the black comedy returns, as one will be following his heart and the other will forget to use his head.
Lip may be the most intellectually gifted of the Gallagher family and their big hope at having one of their own infiltrate "normal" society, but he's afraid of being all that he can be and potentially "selling out" his roots. Come season three, he'll be self-sabotaging once again and getting into trouble with the law, which will follow him around in whatever he decides to do. Lip came back home in the finale of the second season and promised to go back to school, though as smart as he is, he has a lot to learn about how his actions today influence his life tomorrow.
Meanwhile, Ian is trying to figure out just how deep Mickey's feelings for him go. The two have been involved since the first season and it's likely that Ian's getting a little antsy regarding where their relationship/arrangement is going. He's made no mistake in the past about his desire for more affection and for things to take a more serious turn, so if Mickey expresses even the slightest amount of (non-sexual) feelings for him, it might be enough to keep him around. For now.
Elsewhere on Shameless, Jimmy's gone domestic and assumed a lot of the duties that Fiona used to have, which makes her uncomfortable, while new drug mule Frank passes out in Mexico and wakes up a good four months later.
The third season of Shameless premieres Sunday, January 13th at 9:00 on Showtime, followed by the season premieres of House of Lies and Californication. You can check out additional teasers for the upcoming season here and here.
Do you think that, underneath all the hostility, Mickey cares about Ian? How will Lip handle being in trouble with the law? Will Frank be able to find his way home and, at that, will any of his children want him to?
http://www.youtube.com/watch?v=BoXd92vmkBw