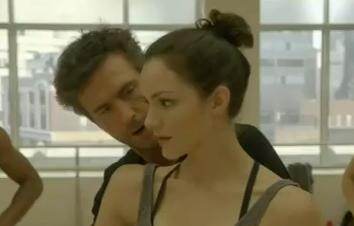 Ivy and Karen both ended the series premiere of Smash this week on a high note. It's clear that both women would be sensational in the role of Marilyn Monroe in Tom and Julia's musical. But, of course, only one of them can win. Will Smash reveal the winner by the end of next week's episode?
In the upcoming February 13 episode of Smash, both girls get another callback. Only this time the powers that be want to see Ivy and Karen sing and dance during the audition. Since we've already seen Ivy perform the "baseball number" in the pilot, it's clear that she's got the chops for the role, but will Karen be equally as good?
Despite rejecting Derek's advances in the premiere, Karen still seems to have his support. He believes she's a star and is determined to prove it to Tom in particular, who seems determined to cast Ivy in the role.
Meanwhile, Eileen's husband gets wind of the Marilyn musical and starts asking questions about it. Will he either sabotage the play or try to steal it from Eileen? Plus, one of the actors seems to catch Julia's eye, leading Tom to wonder whether he'll be a serious threat to his friend's marriage.
Which girl do you think will win the coveted role? Vote in the poll at the bottom of our pilot recap and watch a trailer for the February 13 episode below.
Don't miss Smash on Monday nights at 10:00 p.m. EST on NBC.