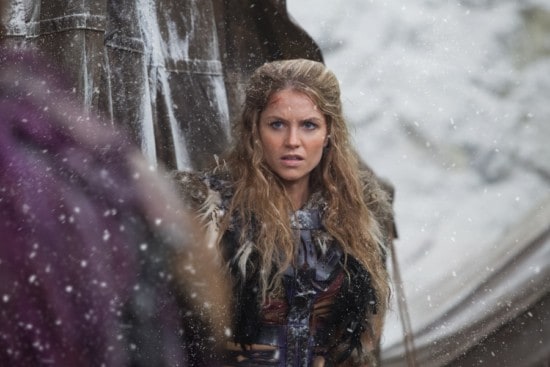 In place of the penultimate episode of Spartacus, Starz has opted to re-air the previous three episodes of War of the Damned as a way to catch up on the latest developments in the conflict between the rebels and the Romans. Beginning at 9:00 next Friday and extending through 11:00, relive (or catch up on) Crassus taking Sinuessa en Valle with the help of an undercover agent and a battering ram, Spartacus calling a bluff from Crassus and gaining an advantage in positioning, and a devastating winter storm that leaves one side's ranks decimated. With their back against the wall, the rebels have pulled out improbable victories before, but is the massive Roman army and the ever-determined Crassus going to be too much, even for them?
Listed below are the times, titles, and descriptions for the three episodes in the Spartacus: War of the Damned marathon, with sneak peeks linked for each.
9:00 – "Spoils of War" (Sneak Peeks)
Crassus attacks the rebel-occupied city, while Gannicus is trapped behind enemy lines. Meanwhile, Crassus orders Tiberius to arrange a celebration for a man he loathes.
10:00 – "Mors Indecepta" (Sneak Peeks)
Spartacus and Crixus debate over how to free their trapped forces from an impassable, snowbound ridge, while Crassus is confronted with problems stemming from those closest to him.
11:00 – "Separate Paths" (Sneak Peeks)
Spartacus and the rebels come to a crossroads in their quest, while a relentless Crassus doggedly drives his men in the pursuit of Spartacus and his forces, and the conflict between Tiberius and Caesar intensifies.
New episodes of Spartacus: War of the Damned return Friday, April 5th at 9:00 on Starz. The series finale is scheduled to air April 12th.
Who do you think will survive the final battle between the Romans and the rebels? How does War of the Damned stack up against Blood and Sand, Gods of the Arena, and Vengeance? Would you want to watch a spin-off featuring Caesar?