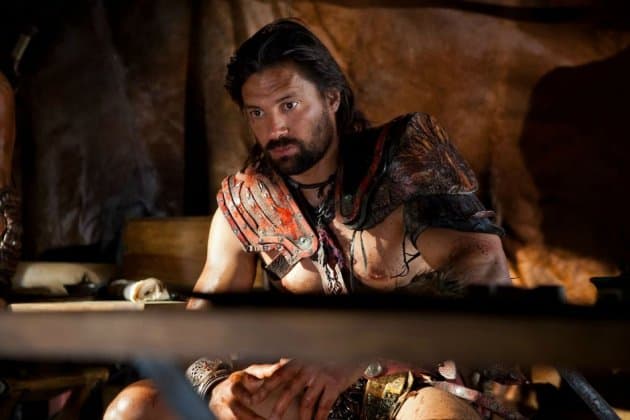 The rebel army may have lost many a soldier, but they can't quit now, not after their cause has gathered unexpected steam and not after they managed to outmaneuver Glaber. This is the best chance they'll have at earning the freedom of every slave in Europe and turning the tide in a society that has done wrong by them at every possible turn, but on the final season of Spartacus, they'll have plenty of obstacles in their quest for victory, equality, and justice.
The trailer for Spartacus: War of the Damned finds winter descending upon the rebel army, which has grown exponentially upon word of their conquest over Glaber. However, that merely means that they're going to have to take a city, where they can stay in their battle with wealthy Marcus Crassus and then-savage Julius Caesar, who have teamed up to take down the army that threatens to decimate the social structure in Europe. That combination of resources and bloodthirst will provide the toughest challenge that the rebels have had to deal with and could be the very thing to dash any hope the slaves have of true freedom anytime in the near future.
In the end, the rebels aren't fighting for glory, for accolades, for coin; they're fighting to exact vengeance for the many of them that didn't make it to this point and they're fighting for the right to have a choice in how they (and all not of noble blood) live their lives from this point forward.
Spartacus: War of the Damned premieres Friday, January 25th at 9:00 on Starz. You can check out featurettes about both the rebels and the Romans here, as well as a tour of the set here and a poster for the final season here.
Will you be watching this season of Spartacus? Does knowing the history of what actually happened dampen your anticipation of the final season? Would you be open to watching a spin-off?