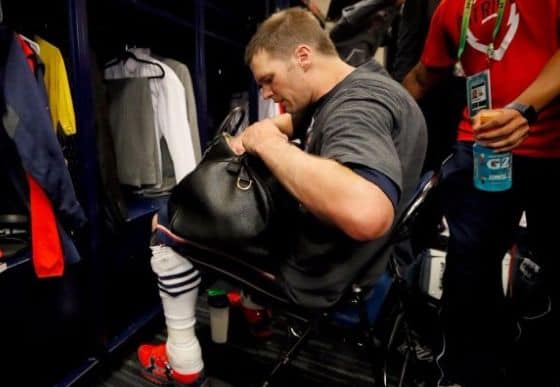 If any of you have been as worried as I've been about Tom Brady's missing jersey, then we can all breathe a collective sigh of relief.  I'm happy to report that the jersey has been recovered by the joint efforts of the FBI and the National Football League. It was 38 days ago that Tom Brady had his jersey stolen following the New England Patriots win over the Atlanta Falcons in Super Bowl LI.   The NFL also issued the following statement on Twitter.
Statement on the recovery of @Patriots Tom Brady jerseys pic.twitter.com/3htT0kWhA6

— Brian McCarthy (@NFLprguy) March 20, 2017
OK so let's go over this again where I'm not being as sarcastic.  FBI?  Foreign soil?  Really?  Don't get me wrong, that jersey is worth a ton of money but did anyone outside of Tom Brady even remotely care that his jersey was stolen?  Apparently the Federal Bureau of Investigations did?  You know, the same guys that have to track down terrorists, be in the line of fire as part of their job, and take down some of the worst scum of the earth?  These guys were looking for a football jersey?  Actually there's been some light shed on the whole FBI thing.
More details coming up later on @fs1 including FBI being involved bc jersey was on foreign soil, (cont) https://t.co/q3rPbJl17H

— Jay Glazer (@JayGlazer) March 20, 2017
Oh, I guess it's OK then.  At the same time the words "international incident" don't exactly come to mind here.   It's extremely hard to react to this in any way other than satire.  It's a friggin' football jersey!