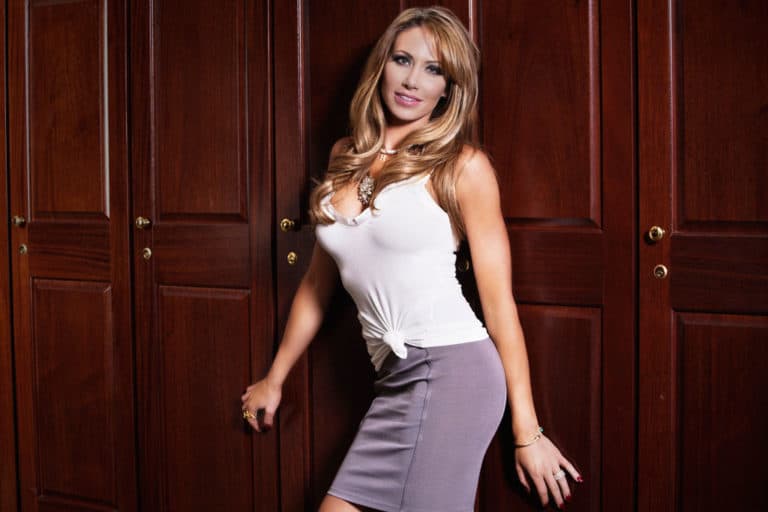 For the third year in a row FOX and FOX Sports is getting television coverage of PGA's U.S. Open Championship.  And for the third year in a row Holly Sonders is going to be part of the broadcast team.  In addition to her amazing looks Sonders is a golf junkie having been around the sport her entire life. After an accomplished junior career, Holly played at Michigan State, where she tallied one Top-10 and four Top-20 finishes before her career was ultimately cut short by a knee injury.
"That was a sad time, to be 20, 21 years old and know your dream of playing professionally is over," she says. "After the surgery, I couldn't walk for many, many months my junior year at MSU. I came back from that but could never play the same again."
However, given her extensive knowledge of the sport as well as a degree in journalism, Sonders has quickly moved up in the ranks since being hired by the Golf Channel in 2011.  And it's not only golf that Holly is focusing on.  Sonders has expanded into football as well.  In 2014 she was hired by FOX sports even though her first U.S. Open was met with controversy (mainly because of her looks).   In 2016 she worked several NFL games as a sideline reporter and she's making quite a name for herself.
Erin Andrews better be looking in her rear view mirror.