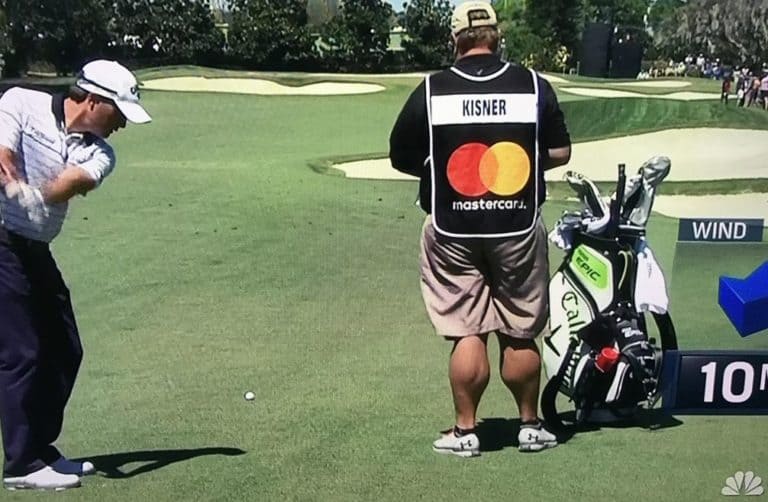 Kevin Kisner is not the biggest name in golf but he's a very respectable player.  Kisner's currently ranked 16th on the tour.  He's got no wins in his first 9 events of the season but has already raked in $743,000 in prize money. Kisner was born in Aiken, South Carolina. He played college golf at the University of Georgia and was a member of their 2005 NCAA Division I Championship team along with Chris Kirk, Richard Scott, and Brendon Todd. After graduating in 2006, he turned professional.
Kisner played on the mini-tours (NGA Hooters Tour and Tarheel Tour) from 2007 to 2009, winning three times. He also played in six Nationwide Tour events in 2009. He played the Nationwide Tour full-time in 2010, winning once at the Mylan Classic. He finished the year 11th on the money list and earned his 2011 PGA Tour card.
So why do we need to bother with his background?  Technically we didn't but I'm pretty sure that Kevin Kisner's name won't be more famous than it is today, and it's not because of his golf game.  It's because his caddie has far and away the biggest calves I've ever seen.  When I say he doesn't miss a leg day, I mean this guy doesn't miss a leg day.   The NCAA tournament may be the big news of this weekend but this is definitely the number one screen grab I've seen from any sporting event in the last 24 hours.