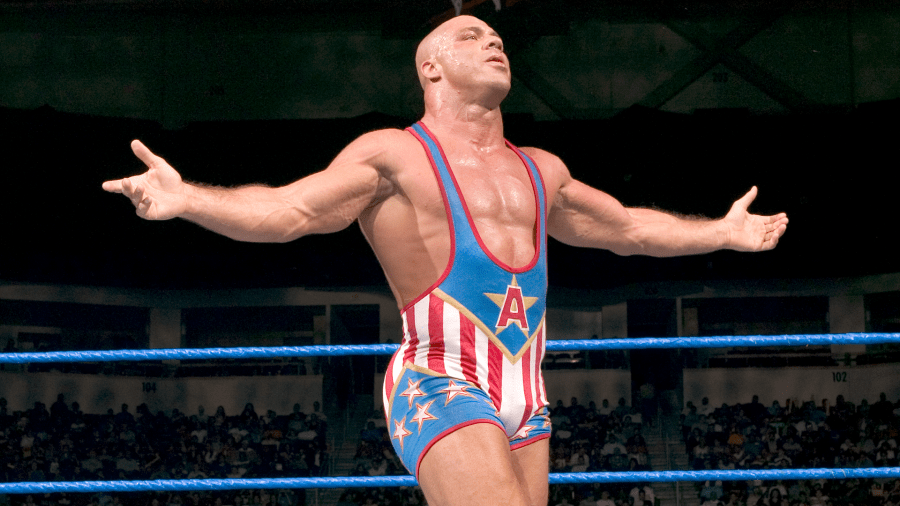 It feels like an eternity since we've seen WWE legend Kurt Angle in the ring.   However, the 48-year-old is looking extremely likely to make a return, at least in some capacity.   Angle was one of the biggest names in the WWE and was as an electric star as there ever has been.   Angle himself has actually said that the new deal is for the WWE Hall of Fame but that doesn't seem to be 100% accurate:
According to the latest edition of the Wrestling Observer Newsletter, Dave Meltzer reports that the plan as of right this moment is that Angle will do "at least some" in-ring work when he finally wraps up his final independent bookings and returns to WWE. Meltzer notes that Angle's wrestling appearances would be extremely limited "at best," and he would have to pass WWE's notoriously thorough physical examinations before being allowed to compete.
While I did read that entire paragraph the main thing I took out of it was "at least some."  That means we can expect some kind of physical activity from Angle in the ring which to me is a good start.  Despite being close to 50 I have a very strong feeling that Angle will pass all recommended tests.  With Golberg making his return and my guess is that since Brock Lesnar just retired from the MMA (again),  we could have a very nostalgic WWE in the coming months.
This almost feels like all the 80s hair bands like Guns N' Roses and Def Leppard making their comebacks today.
Via Uproxx