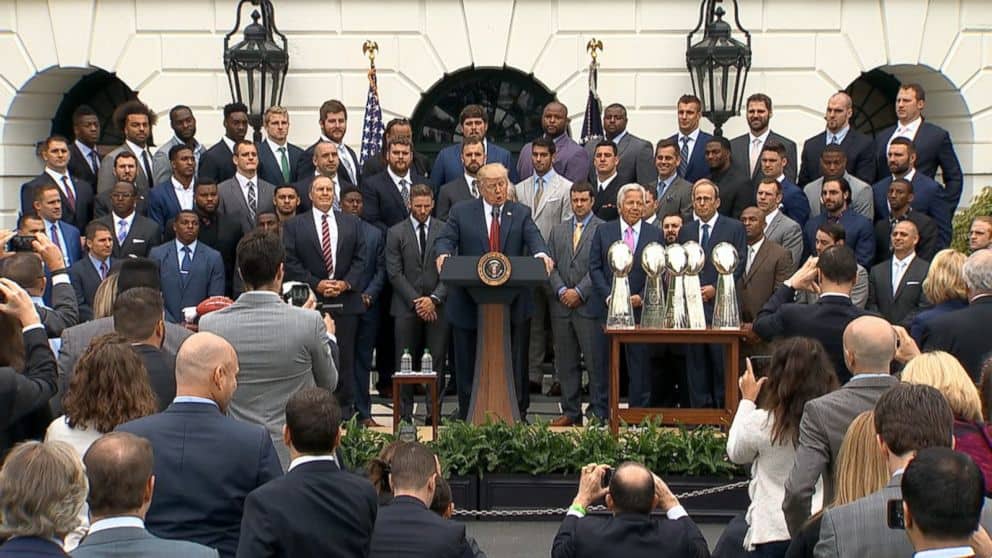 The Super Bowl champion New England Patriots had an interesting White House visit yesterday.  The highlight of the visit was not of who attended but rather who didn't.   Earlier in the day Tom Brady announced that he wouldn't be attending the White House due to "personal matters" which is effectively his way of saying "I'm still distancing myself from Donald Trump and that's all I have to say about that."  Following Brady's absence Donald Trump did the mature thing and didn't mention Tom Brady's name once.   Ugh.
The other highlight came from none other than Rob Gronkowski who crashed a White House press briefing as it was going on live.  He peaked out among the crowd and asked Sean Spicer "need any help?"  It was classic Gronk.  Here's the video in case you missed it.
But perhaps the most telling moment of the Patriots visit to the White House was not only Tom Brady's absence but a considerable amount more players.  Check out this photo comparing the 2015 champs visit and the 2017 champs visit.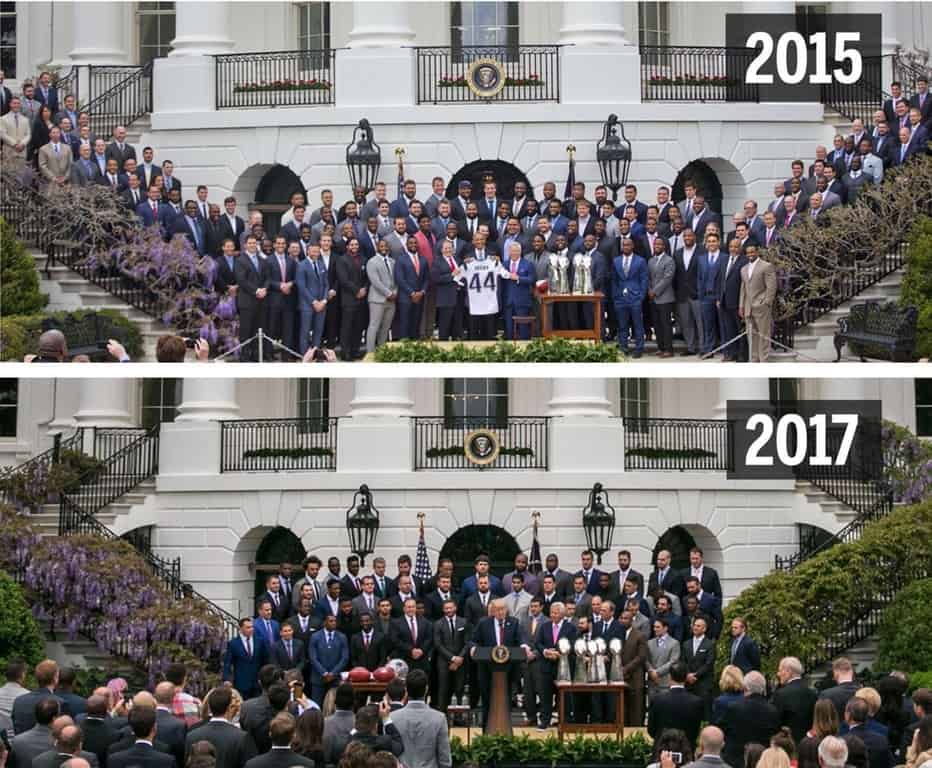 I would imagine if Donald Trump gets a look at this he'll claim it was photoshopped and that way more players were there.    Does this remind anyone of the inauguration photos?  I would imagine it does.
Save
Save