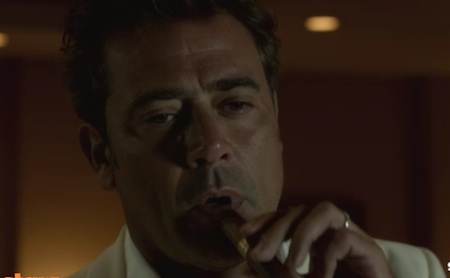 I'll admit, it doesn't seem like a good idea to be making a period piece right now. NBC's The Playboy Club just got canceled and ABC's Pan Am (which is better than the NBC show, in my opinion) is floundering in the ratings. But AMC has had success with Mad Men and now Starz is entering the arena with Magic City.
Magic City, premiering in 2012, is set in 1959 Miami, right around the time that Fidel Castro took over Cuba. The show centers around a beautiful Miami hotel called the Miramar Playa. The show centers around the hotel's owner, he action centers on the hotel's owner Ike Evans, who has to deal with the local mafia, his family and the changes that come with Castro taking over Cuba just 200 miles from the shore of Miami.
Jeffrey Dean Morgan (Supernatural, Grey's Anatomy, The Losers) stars in the show. He's joined by Olga Kurylenko, Danny Huston (Angelica Houston's brother), and Kelly Lynch.
Magic City was created by Mitch Glazer, who wrote the scripts for movies such as Scrooged, Great Expectations and The Recruit. He also produced Lost in Translation. Check out the trailer for this new Starz series below.