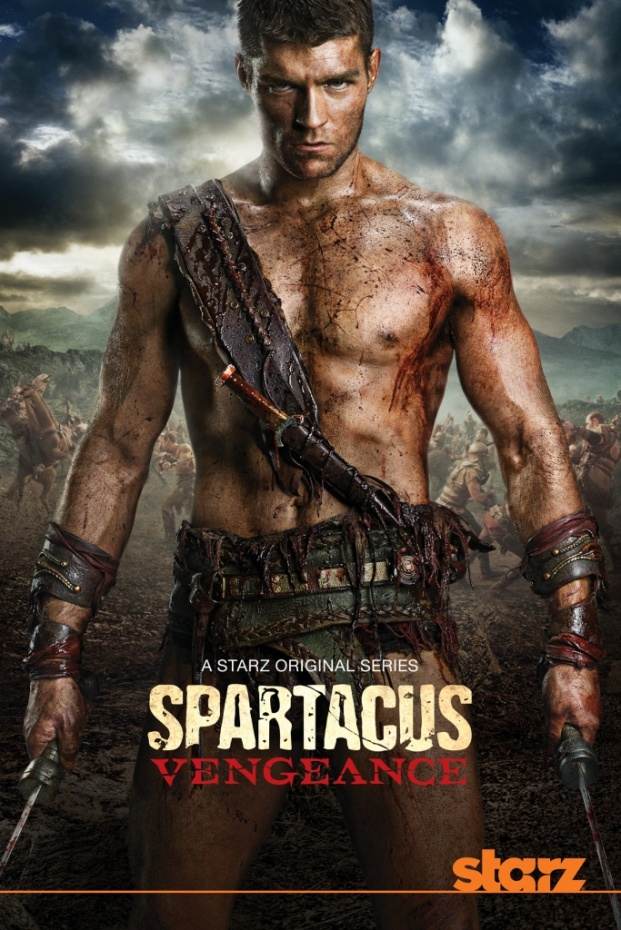 Lately, cable networks have started giving out renewal notices for shows after only one or two episodes (ie. Game of Thrones this past summer). But I think Starz has just pushed the envelope even further. It ordered a third season of its hit show Spartacus, two months before the second season has even premiered.
Spartacus: Vengeance (season 2) will be premiering on Starz on Friday, January 27, 2012 at 10:00 p.m. ET. Production on the third season is expected to begin in early 2012, although a premiere date for the third season is not yet known.
Australian actor Liam McIntyre took over the lead role in the show when it was announced that the original lead actor Andy Whitfield's cancer had returned. Unfortunately, Whitfield succumbed to the disease in September of this year. McIntyre will be joined by many of the first season's actors, including Lucy Lawless as Lucretia; Peter Mensah as Oenomaus — once known as Doctore; Manu Bennett as Crixus; Dustin Clare as Gannicus; Nick E. Tarabay as Ashur; and Katrina Law as Mira.
Starz aired a prequel mini-series in January 2011 entitled Spartacus: Gods of the Arena, which did well for the network and averaged 6.2 million viewers.
Starz Media Managing Director Carmi Zlotnik commented, "There is no denying the impact Spartacus has had in the marketplace with fans across the globe thirsting for the continuation of the epic tale. Vengeance brings unparalleled action and drama to Starz viewers in January. We are thrilled to come to an early agreement that allows the writers and talent to get right back to work in preparing for season three."
"Many surprises are in store for Vengeance viewers this year, but rest assured the multi-layered plot and richly developed characters will continue to be a trademark of this series," said Rob Tapert, executive producer. "It's incredibly gratifying to see how the story has resonated so well with viewers worldwide."
"The executives at Starz have been extremely supportive in giving us creative freedom and allowing us to tell the story in a rich, yet bold way that leaves an indelible mark on its fans," added Steven S. DeKnight, executive producer.
You can watch the full trailer for season 2 of Spartacus below.