[FLOWPLAYER=http://www.tvovermind.com/wp-content/uploads/2013/01/sub-209-1.jpg|http://www.tvovermind.com/wp-content/uploads/2013/01/SUB209_fv1.h264HD-Clip1.flv,440,280,true]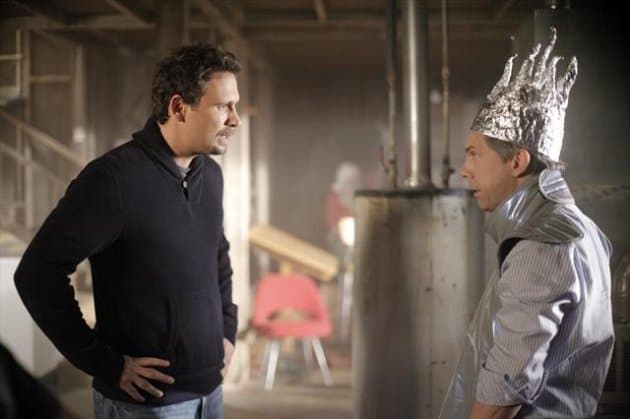 George and Dallas have managed to navigate the beginning of their relationship fairly well. They've had moments of insecurity and of stubbornness that have provided hurdles, but they figure things out and keep it moving, even managing to get Tessa and Dalia on board with their relationship. Dating at any age is difficult and the fact that two people of a certain age who have been burned by love are making it work is pretty impressive. On the next episode of Suburgatory, the two will be confronted with the choice to take things to the next level, but will they be ready?
Dallas has embraced the idea of joint decor; she wants to begin leaving a few things at George's house and he leave a few things at hers, starting with a crystal picture frame containing a portrait of the two. It's quite a step for Dallas, who had more difficulty than George putting herself out there at the beginning of their relationship, but could the new idea be more about her insecurity about their relationship? If Dallas feels like they're not serious enough or that George isn't as invested as she is, this could be a way to drag them to where she thinks they should be.
Elsewhere on Suburgatory, Tessa gets her wisdom teeth removed by Noah and has a weird reaction to the medication, while George harbors Fred after having a fight with Sheila. However, with Sheila having memorized the FBI handbook, it won't be long before she figures out where her husband ran off to.
Suburgatory airs tonight at 9:30 on ABC. You can check out a recap of the previous episode here.
Will George and Dallas take the next step and embrace the idea of joint decor? How long will Tessa be out of it due to the medication for her teeth? Do you think that Sheila will figure out what George is up to?
[FLOWPLAYER=http://www.tvovermind.com/wp-content/uploads/2013/01/sub-209-2.jpg|http://www.tvovermind.com/wp-content/uploads/2013/01/SUB209_fv2.h264HD-Clip2.flv,440,280]
[FLOWPLAYER=http://www.tvovermind.com/wp-content/uploads/2013/01/sub-209-3.jpg|http://www.tvovermind.com/wp-content/uploads/2013/01/SUB209_fv3.h264HD-Clip3.flv,440,280]