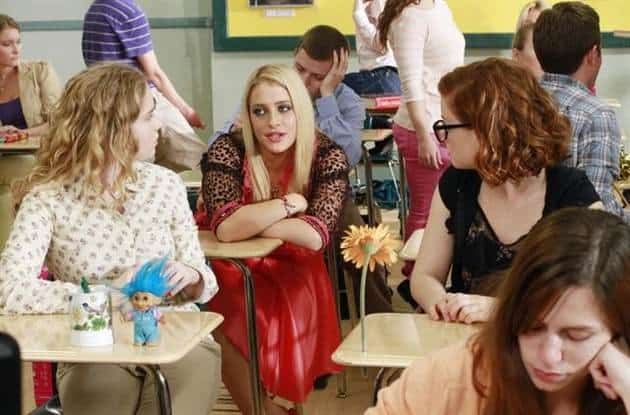 Things get awkward, but hilarious, on tonight's all new episode of Suburgatory. George wants to join Sheila, Fred and Dallas for a game of croquet. Naturally, Dallas is very hostile towards George because she thinks he's trying to dictate his life, which results in some awkwardness.
But things get even worse when Fred becomes jealous of George when he thinks Sheila is interested in him. Sheila doesn't help her case when she teaches George how to play croquet using a ton of verbal innuendo. To resolve the situation, Fred asks George to seduce Sheila.
Meanwhile, Tessa is very eager to impress Ms. Evans, the school's new poetry teacher, but she's in for a shock when Ms. Evans seems to prefer Dalia's work over Tessa's.
Watch three sneak peeks below for tonight's all new episode of Suburgatory, airing at 8:30 p.m. EST on ABC. After tonight's episode the show goes on hiatus for a week and a new episode will air on March 14.