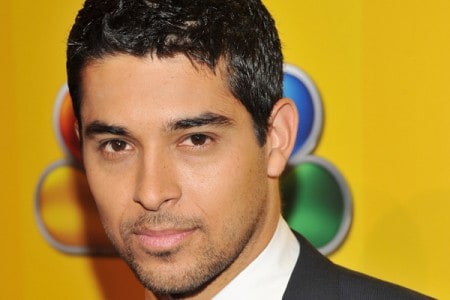 After bad timing, jealousy, divorce, bad timing, children, careers, and more bad timing got in the way of their apparent chemistry in the first season of Suburgatory, George and Dallas will be trying to take their relationship to the next level this season. It's an exciting yet scary time for the two, neither having had much success in the romance department recently with George a lonely single dad and Dallas having been trapped in a loveless marriage. Now that Dallas is divorced and they've both tried to date other people to avoid addressing their feelings, it's time for them to lay all their cards out and try to be together.
However, they might run into problems, as TV Guide is reporting that Wilmer Valderrama will be reprising his role as new age guru Yoni in an episode this season. Yoni, a rebound guy that Dallas clung to after separating from her husband, will be contacted by Dallas in hopes of helping Yakult's worsening depression and healing the dog's energy. While aiding Yakult, Yoni will try to woo Dallas back into his life and leave George behind.
It'll be one of the first tests for the new couple – we know that they have a pretty strong connection and seem to get each other, but we don't know how they'll be in a relationship with one another. The reappearance of Yoni might end up being a non-event that reinforces how much Dallas likes George or it could be a hint that maybe Dallas isn't ready for something serious quite yet.
In addition to Valderrama, the second season of Suburgatory will feature appearances from Rachel Dratch, H. Jon Benjamin, and Malin Akerman.
The second season of Suburgatory premieres Wednesday, October 17th at 9:30 on ABC.
Do you think that Yoni can tempt Dallas away from George? Would you like to see Dallas and George make an honest go at a real relationship? Are there any other guest stars from season one that you'd like to see return?