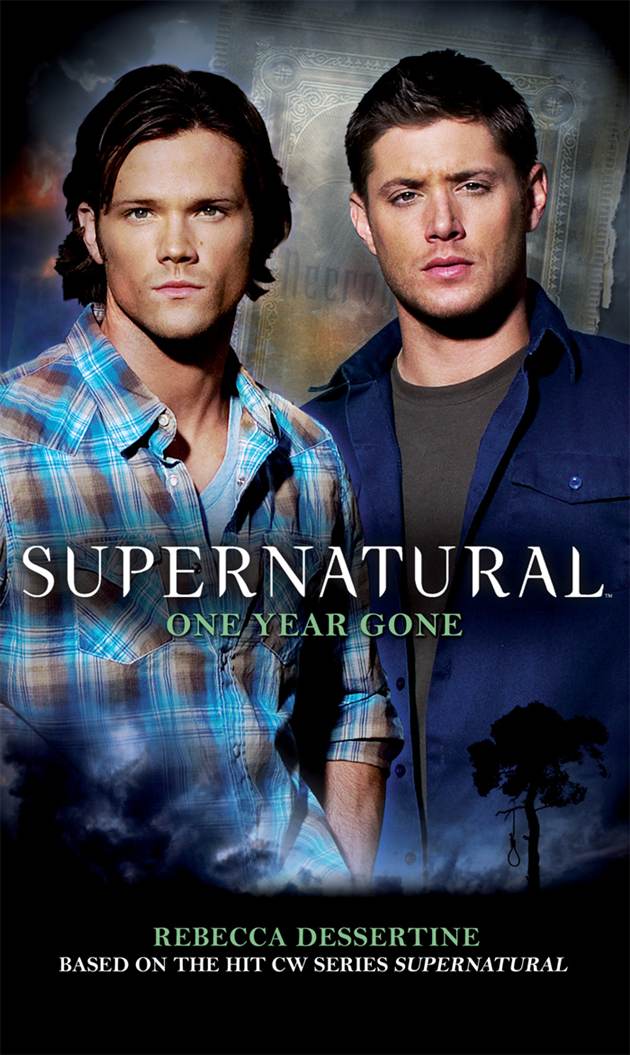 Supernatural is one of those shows where additional materials – tie-in novels, comic books, etc – make sense. It's essentially a universe with such a huge mythology that allows the creation of stand-alone stories in media like novels. Titan Books has been releasing novels and season guides over a number of years. The most recent one – released today – is called 'One Year Gone', and was authored by Rebecca Dessertine. Rebecca's intimately involved in the world of Supernatural. She's been the assistant of the show's creator, Eric Kripke, for nearly four years.
'One Year Gone'focuses on those early few months while Dean was living with Ben and Lisa between seasons 5 and 6, as well as Sam after first getting out of Hell. The book, while not purporting to be canon, is likely as close to canon as we'll ever see to explain that missing time period.
Dean is living in the guest room at Lisa and Ben's house when the story opens. He's suffering from horrible nightmares about his brother, who he still believes is stuck in Lucifer's cage. The guilt is overwhelming to him, which means he's not spending a lot of his time playing family man. But he soon gets an idea – what if he can use the Necronomicon to help raise Lucifer (and subsequently Sam) from Hell? He packs up Lisa and Ben for a trip to Salem, hoping to find a witch and an authentic Necronomicon to help him. While there, he stumbles across a witch problem that first plagued his Campbell ancestors hundreds of years ago.
Sam, meanwhile, is currently working with Samuel and his Campbell cousins. Samuel says they need to head to Salem to stop witches from making more monsters (although, things are not necessarily as they seem!). The two of them soon become aware that they're treading on dangerous ground, being in the same city as Dean at the same time.
Meanwhile, we're also treated to a secondary story involving Nathaniel Campbell and his sons – Thomas and Caleb – who lived in Salem in the late 1600s and suddenly have to deal with a rise of witches.
Having read all of the Supernatural tie-in novels, I can say, without a doubt, that this was my favorite. Of all the authors, Rebecca seems to have the best handle on the characters'personalities. The story didn't feel like it was trying to force Sam and Dean into a one-off situation just to tell the story of Nathaniel Campbell and the witches. A lot of characters from the Supernatural universe appear throughout the novel and it feels true to what we know about them. Dean's despair over the loss of his brother manifests itself throughout the book, as does Sam's ambivalence since he no longer has a soul.
It also helps to fill in some holes that the series didn't. We read about Sam first waking up in the cemetery after being pulled out of Hell, as well as his first meeting with Samuel. While Rebecca told me during an interview (read it here) that the book is meant to be a stand-alone story that can be rejected by readers if they don't like how it fits in with canon, I have no problem accepting how she described the missing year. Her story makes sense in the broader context of the Supernatural universe and was not only true to the characters and their personalities, but also true to the overall mythology.
In other words, Rebecca has written a terrific book that may help take away some of the sting you're feeling now that Supernatural is on hiatus for the summer. If you're a Supernatural fan, I think you'll enjoy 'One Year Gone'.
On the next page we've included an excerpt from the book: an early chapter where Dean first gets the idea to go searching for the Necronomicon.
Continued on next page…
clarissa @ tvovermind.com
twitter.com/clarissa373
twitter.com/tvovermind