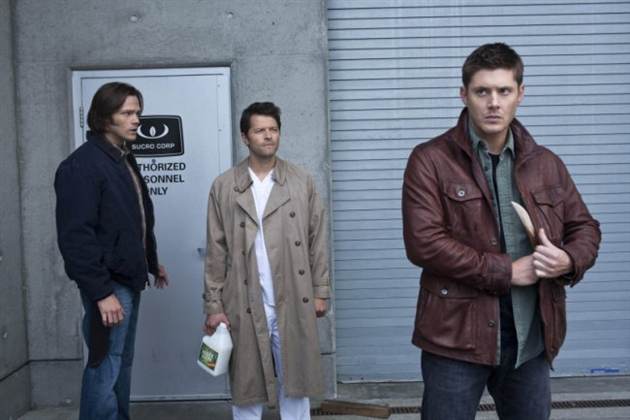 Mark Pedowitz seemed fully behind Supernatural when he spoke to the media at this morning's TCA CW presentation. Essenitally calling the eigth season renewal a no-brainer, Pedowitz hinted that the network is in talks with stars Jensen Ackles and Jared Padalecki to extend their contracts past this coming season: "The guys are great. The show is great. We're big believers in the show. There's always conversations that happen [about extending contracts]. I am a big Supernatural fan."
In other words, The CW seems eager to continue the series as long as the stars and writers are eager to continue making it and moving it to Wednesdays to pair up with Arrow (a show The CW is very interested in) displays that belief in the show. Recently, new showrunner Jeremy Carver hinted that he has a multi-season plan in mind that could take Supernatural all the way through season 10. If he's sitting down to hammer a multi-season arc – much like Eric Kripke did when creating the show – that could do wonders for the series creatively. Seasons 6 and 7 had many common threads (particularly Sam's soulessness and time in Hell), but working towards a series end-goal is something I personally would be very interested in seeing.
Of course, the question is whether the show should continue. Some fans claim fatigue after seven seasons, but I think season 8 will be a turning point. Bringing Carver back to the show as a showrunner (he was previously a writer) could be a creative boom for the show. He's a showrunner with experience under his belt (successfully running Syfy's Being Human for a number of years with his wife) and he's an excellent writer with a very good handle on writing for all of the major characters.
Supernatural returns on Wednesday, October 3 at 9:00 p.m. ET/PT on The Cw.
For all of our news about season 8, browse and bookmark our Supernatural showpage.