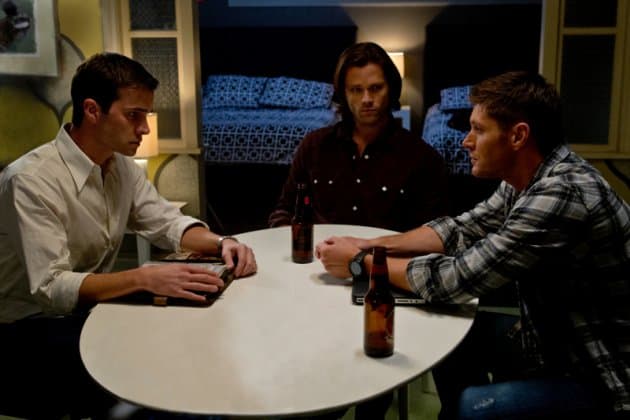 Sam and Dean are getting a blast from the past in an upcoming Supernatural episode when the boys finally meet their paternal grandfather: Henry Winchester.
The boys are surprised when they are approached by a man who says that he is their grandfather.  It turns out that Henry has time-traveled in order to stop a demon named Abbadon and he was looking for John's help.  Instead, he finds his two grandsons and (probably) a whole lot of Winchester family angst.  Sam and Dean are naturally shocked when they learn that their grandfather was a hunter, especially since – as far as we all knew – John didn't know anything about hunting until Mary's death.
It will be interesting to see how the writers frame this important meeting.  We'll learn more about the Winchester family, which I'm dying to know, but I can't wait to learn more about John in particular.  He's always been a pretty elusive figure on this show, even when Jeffrey Dean Morgan was still appearing in season 1.  Jeremy Carver has promised that this episode will have long-lasting effects on the boys in terms of understanding their place in their family.