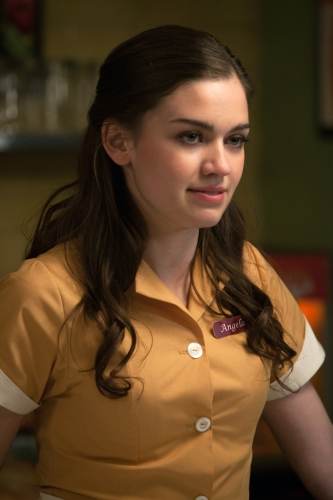 Earlier this evening we posted the awesome news that Supernatural had been renewed for a seventh season (read more here). Now, The CW has released an episode preview for the upcoming Supernatural episode airing on April 29.
Executive producer Sera Gamble explains more about the "Mommy Dearest" episode. Sam, Dean and Bobby summon Castiel to see if he has any information on where Eve might be hiding. While he's come up dry, Bobby has managed to put together a pattern, and leads the group to a small town in Oregon.
Eve's decided to use the townies as her own personal experiments. She's turning a few of them into monsters and others into hybrids, which leaves quite a few of the monsters dying. The boys are frustrated by this, unsure how to deal with these new monsters they haven't seen before.
Gamble explains that this will be a big mythology episode. When the Winchesters finally meet Eve face-to-face we should learn more about why she has returned and what she plans to do.
Samantha Smith will also be making a guest appearance as Mary Winchester, and Amber Benson will be returning as the vampire Lenore in this episode. When you're done watching the preview below, go take a look at a trailer, a sneak peek and promo photos for the upcoming episode.
Don't miss an all new episode of Supernatural on Friday, April 29.
clarissa @ tvovermind.com
twitter.com/clarissa373
twitter.com/tvovermind