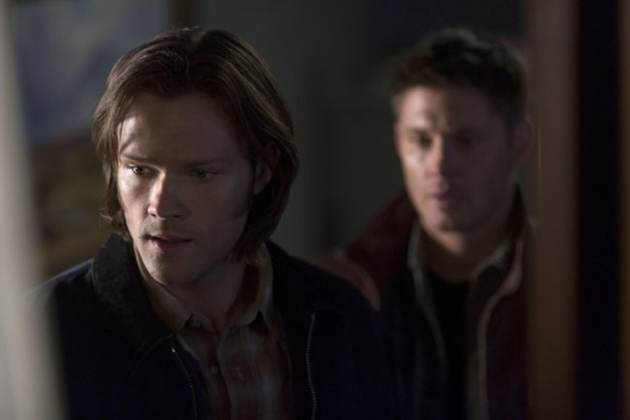 This week's Supernatural brought Castiel back into play when he woke up in the mental hospital after taking on Sam's Hellucinations. Seemingly more "clear" about the state of the universe, Castiel was slightly crazy and not that eager to fight. Dean and Sam had to deal with their frustration in the face of his apathy.
Meanwhile, they discovered that the "Word of God" was hidden inside the clay they stole from Dick, which prompted the making of a new prophet. Two angels had attempted to steal him away to the dessert, but he was able to translate the tablet for the Winchesters, telling them the objects needed to defeat the Leviathans. Unfortunately, the prophet is now in the hands of the Leviathans, who killed his angel guards. In the end, Meg has teamed up with the Winchesters, while Castiel has disappeared…at least for the moment. For more on the episode, read our full recap and review.
The penultimate episode of Supernatural airs next week and heralds the return of both Crowley and the Alpha Vampire, whose blood is needed for the Winchesters to defeat the Leviathans. Unfortunately it looks like the twist has been revealed in the promo: the Alpha may be working with the Leviathans.
Watch a preview below for the penultimate episode of Supernatural, airing on May 11 at 9:00 p.m. ET/PT on The CW. You can also browse through photos for the episode here.
Browse and bookmark our Supernatural page for photos, sneak peeks, reviews and spoilers.