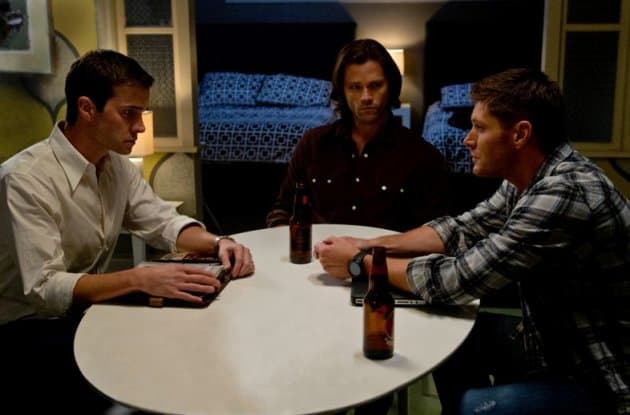 Sam and Dean will have to confront their past in this week's episode of Supernatural, but what they learn will be a complete surprise.
As long-time fans know, the history of Sam and Dean's parents is not a topic that was explored heavily in this show.  until season 4, we had no idea that Mary Winchester (nee Campbell) actually came from a family of hunters.  We did have an opportunity to see very different, younger versions of both Mary and John in two episodes ("In the Beginning" and "The Song Remains the Same") and we also met the boys' maternal grandfather, Samuel (Mitch Pileggi) when he was introduced as a recurring character in season 6.  But while John Winchester was a large part of the mythology all the way back in the first season of the show – as the boys reunited to find their father – he has been a bit of a mystery over the years.
"As Time Goes By" serves to teach us more about John by introducing us to his father, Henry.  The brothers are shocked when Henry pops out of their closest asking for John.  They're even more surprised when they learn that Henry has travelled through time to stop a demon named Abaddon.  Showrunner Jeremy Carver says that "Through their grandfather, they learn not just more about the relationship – the very specific relationship – that John had with his father, that, of course, affected them as John's sons, but [also], the 'family business', as it were, that Henry was involved in that, for them and for Supernatural fans, I think, will really completely the loop in terms of this Winchester family mythology."
Watch the producer's preview below for the January 30 episode of Supernatural on The CW.  You can also watch a sneak peek here and browse through photos here.
Visit our Supernatural page for spoilers, photos, reviews and more.
http://youtu.be/LnGHuFzYn5A