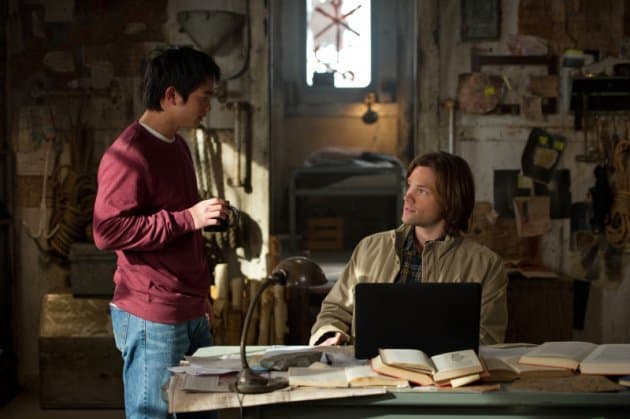 Sam and Dean fought Nazi necromancers in this week's Supernatural.  While investigating the spontaneous combustion of a rabbi, the boys came across the rabbi's grandson, who had inherited a Golem from his grandfather but wasn't really able to control it.  Members of the Thule Society kept interrupting the group as they tried to figure out how to bring the creature under control.  Fortunately for the Winchesters, they were able to kill the Nazis that were chasing them and the rabbi's grandson decided to take up his grandfather's quest to defeat the remaining members of the Thule.
Next week's episode turns our attention back to the tablet arc.  Kevin has a pretty significant breakthrough with the Demon Tablet and discovers that someone must complete three trials before they can close the Gates of Hell.  Naturally, Sam and Dean argue about which one of them should do the trials.
Watch a sneak peek for this episode.
Watch a preview below for the February 13 episode of Supernatural on The CW.  You can also browse through photos for the episode here.
Visit our Supernatural page for spoilers, photos, sneak peeks, reviews and more.
http://youtu.be/k-Slub2fPGw