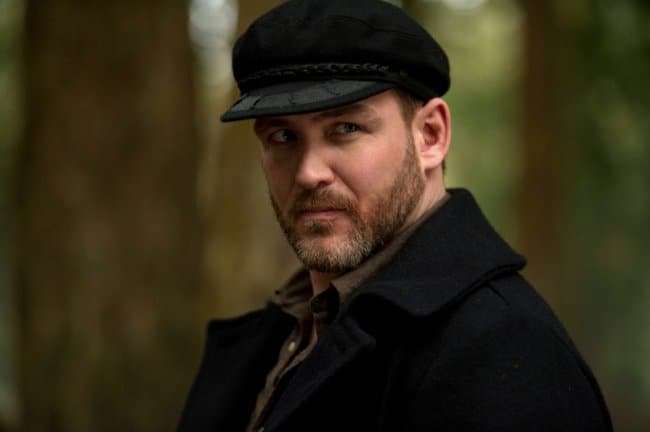 Krissy Chambers returned in this week's Supernatural. Sam and Dean were shocked to learn that Krissy had teamed up with two other teens to get revenge on the monsters that had killed their families and that the kids were being trained and looked after by a man named Victor who acted as their surrogate father. While Sam wondered if balancing a home life and hunting was possible, Dean wanted the kids out of the life for good. The brothers split up to investigate each side of the debate, but they ran up against something suspicious when Victor claimed to have found the vampire that killed Krissy's father. Later, Victor knocked Sam out and then revealed that he's working with a vamp to gain an edge in the fight against evil. Dean convinced the kids to return home where they all confronted Victor about working with vampires. Victor admitted what he had done and then killed himself after Krissy agreed to let him go. In the end, the kids decided to stay together but agreed not to hunt unless the monsters came to them.
Watch a sneak peek for this episode.
There's a lot happening in next week's Supernatural. Kevin calls the Winchesters to tell them that he's terrified after hearing Crowley's voice inside of his head and he also tells them how to take on the second trial. Sam and Dean must team up with a reaper named Ajay to complete the next task on the Demon Tablet and it seems to involve Sam saving an innocent soul from Hell. Dean also receives a visit from Naomi. Since we know Castiel has fled from her with the Angel Tablet, will she turn to Dean for help in finding him? Or will she try to Dean turn against his angelic friend? This visit leads to Dean reaching out to Benny and asking his former Purgatory friend for a huge favor: saving Sam.
Watch a preview below for the April 3 episode of Supernatural on The CW.
Visit our Supernatural page for spoilers, reviews, sneak peeks and more.
http://youtu.be/CeDXp4rrc6k