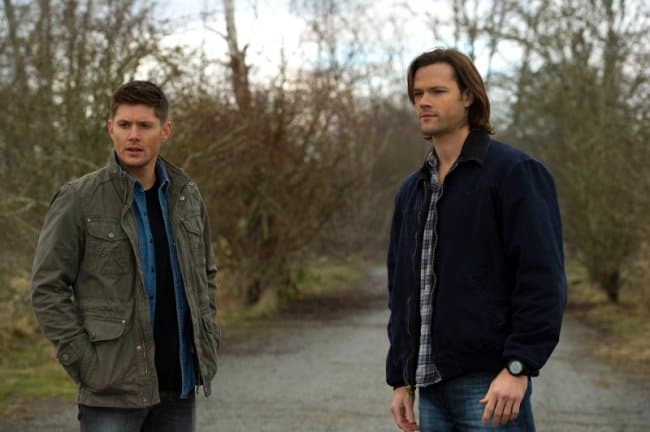 The greatly missed (by me, at the very least) Bobby Singer returned to Supernatural this week when Sam had to travel to Hell to save an innocent soul in order to complete the second trial that Kevin had recently decoded. The Winchesters tracked down a Reaper to help ferry Sam there and they learned that he had grabbed Bobby's soul and delivered him to Crowley when the boys burned his bones at the end of season 7. Sam did manage to save Bobby (yay!), but the Reaper who was supposed to bring him back from Hell (via Purgatory) was killed by Crowley, who figured out the Winchesters were playing in his backyard.
When Dean learned about Sam traveling through Purgatory from Naomi (who also stopped by to chat about Castiel), he called on Benny to save his brother.  The vampire came through and safely saw Sam and Bobby's spirit through the Purgatory portal, but offered to stay behind, believing that he simply didn't fit in in the human world.  In the end, Naomi saved the boys and Bobby's soul from Crowley, who was waiting for them to return from the other dimension.
Supernatural is on hiatus for a few weeks and then it looks like it will be a sprint to the end of the season.  Felicity Day returns in the next episode and takes the boys into a….video game?
Watch a preview below for the April 24 return of Supernatural on The CW.
Visit our Supernatural page for spoilers, reviews, sneak peeks and more.
http://youtu.be/Yk2gyYqqK-4