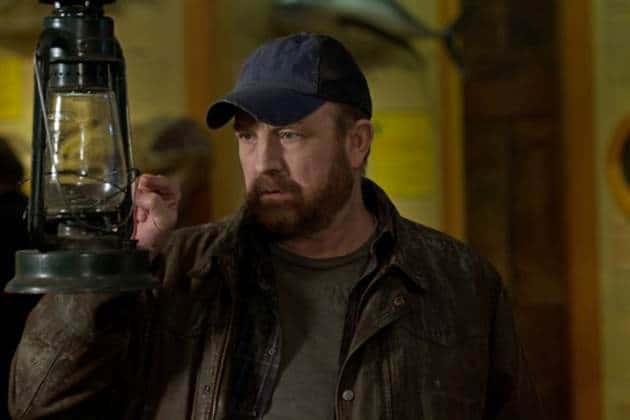 Supernatural is such an interesting show sometimes. It's probably the most perfect blend of mythology and procedural. There are a great many mythology episodes that are stellar and outstanding, but every once in a while a standalone episode comes along that dazzles you. Not because it's big and showy (although sometimes they are), but because it's heart-warming and heart-breaking, two qualities that Supernatural has in spades.
The Very Definition of Awkward
The Winchesters are chilling on the side of a road, eating burgers on the hood of their car (She Who Shall Not Be Named Because She Is Not the Impala) when Dean gets a call from an old hunter friend named Annie. He immediately brightens, obviously pleased to be chatting with her. She expressed her condolences about Bobby's death and said she would be happy to meet them to pass along some of Bobby's old books.
But then Annie pulled up to a large house, where two teenagers are having a little party inside…a make-out party. Unfortunately for them, their make-out is short-lived, because they encountered a ghost and ended up dead moments later. That's when Annie walked in and…met the same fate. Oh, Annie, we hardly knew ya!
The next morning, the boys are chilling again, this time in a diner, waiting for Annie to show up. Sam is all "hey, you know that Annie slept with the guy who is like our father, right?" Well now, Annie, isn't that interesting. Dean, who can never be shown up regarding sexual conquests, just had to slyly throw in the fact that he too knocked boots with the lady. And guess what? So did Sam. On the one hand…go, Annie! On the other hand…that's kind of gross, right? Sort of incestuous in a purely non-familial incestuous sort of way.
Let's fast-forward through the part where the boys realized that Annie was probably working a job at the old Van Ness house (she was), because the important thing is that Bobby is still sticking around, but he's growing increasingly frustrated by the fact that he can't really communicate whit the boys. Making even a curtain move is an exhaustive task.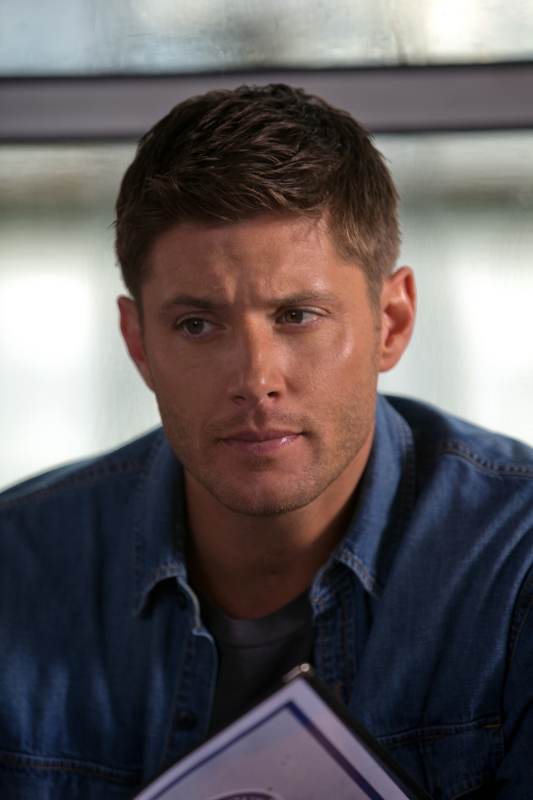 A Realtor's Nightmare
The boys headed to the Van Ness house and while the EMF meter was going haywire, only we see the truth…the house is full of ghosts. Bobby followed the boys inside because he's tied to the flask Dean always carries in his pocket and he can see all of the ghosts, although most of them seem more content to stand and stare than interact with him.
Bobby soon saw Annie and has the unfortunate task of telling her that she's dead. She seemed to come to terms with it, although she wants to figure out what's going on in the house and finish her last job before moving on. While the boys blundered about, trying to find Annie, Bobby and his lady friend managed to interact with another ghost who tried to give them lessons in how to move objects. There's two ways: (1) either you do it calmly, or (2) you unleash a terrible burst of anger like a poltergeist. Bobby kept getting frustrated when his repeated attempts don't yield results.
The boys headed out to learn more about the house and the Van Ness family, while Annie wa left behind on her own, witnessing the death of two more visitors. She managed to interact with a friendlier ghost, who warned her not to cross Whitman Van Ness, because he is keeping all of the ghosts hostage until they anger him enough to kill them.
Back at the motel, Sam was browsing the case file while Dean showered. Supernatural completely failed in one respect this episode when it didn't deliver the obligatory towel scene that should have followed the shower scene. Instead, Dean put on a t-shirt and spotted a message that Bobby had left on the mirror, saying Annie was trapped in the house. When the boys realized someone was in the room, Bobby managed to draw his name in the steam and Sam quickly realized he was tied to the flask.
Concluded on next page…