How about that Supernatural cliffhanger? With Dean now stuck in Purgatory, Sam all alone on earth, and the fans stuck with over four months until the season 8 premiere, we all have a lot of time to digest what happened this past season and look ahead to the next one.
Back in December, I reached out to some friends and fellow writers in the Supernatural fandom to share their thoughts up until the midseason point. The exercise went so well that we've all come together again to share our thoughts on the season as a whole. Participating in this roundtable review are: myself, Laura Prudom from HuffPost TV, Vinnie from Winchester Brothers, Danielle Turchiano from Possible By Pop Culture, Alice Jester from Winchester Family Business, Tina Charles from TV Guide, and Nikki Novak from Winchester Daily. What struck me as interesting, as I read through all of their comments, is that most of us agree on the various subjects we've chosen to address in this review. We have a lot of the same praise and criticism, which is the same kind of comments I've been reading from fans online. This review is lengthy, but there's a lot of material to cover from this past season of Supernatural.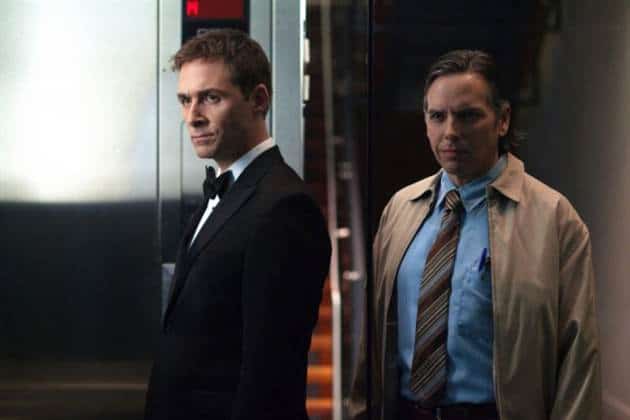 The Leviathans as Villains
Across the board, most of us agree that Dick Roman was a fitting leader for the Leviathans. Always smarmy and amusing, Dick made a good lead villain. "Dick was my favorite kind of evil: cool, smart, calmly evil and scary as hell when angry," Vinnie said. I particularly liked Dick and Crowley interacting in the season finale of Supernatural. Putting those two cool and charismatic actors together was an A+ idea. Heck, they made contract negotiations fun! But our love for Dick didn't necessarily translate well into love for the Leviathans as the big bad.
To be fair, most of us acknowledged that it would be difficult to top Lucifer – as in, the actual Devil – as a villain. "There was a tall order in creating the Leviathan arc to begin with because after defeating Lucifer, it really felt like: 'what could possibly be worse?', at least to me. The Leviathans had to be bigger and badder and darker and more twisted — and ESPECIALLY more cunning — to be credible villains, let alone the big bad of the season," Danielle said. In some respects, we agreed that the idea of the Leviathans was a good one, but in other respects, the execution fell short. Nikki explained that "there was so many different angles that could have been worked with the monsters, but in the end I feel like the whole 'plan' reveal fell flat." Tina said that "there was so much potential but the payoff wasn't there. The story was uneven. At their introduction they were scary but then it didn't really go anywhere. "Slash Fiction" with the Sam and Dean clones was probably the scariest they got all season long. I wanted to be on board with the Leviathan arc but for some reason I wasn't completely invested."
In some respects, it's difficult to duplicate the kind of relentless need for vengeance that defined Sam, Dean and John's desire to kill Azazel, because there were over 20 years of history to contend with there. Because of that, he was almost the "perfect" kind of villain, always hovering in the background in the thoughts of the audience and in the thoughts of our protagonists. But the Leviathans sometimes felt like an afterthought – something that was mentioned every once in a while to make us remember that they were still out there.
Individually, a lot of the Leviathans we met were fun characters, but I agree that their master plan wasn't all that terrifying. It felt more like "oh, that's it?" than "eek, that's pretty scary!" The Levis were certainly the most different of all the villains we've ever seen on this show and their master plan – and the tactics they used to achieve it – ventured into social commentary territory. That's not necessarily a bad thing, but there's also a reason why more religious or quasi-religious villains – with corresponding goals – have worked far more effectively on this show. Demons, vengeful angels and the Devil are terrifying because they're historical villains that most of us can relate to through childhood or adult stories. These types of villains are ones that a lot of us fear – at least the idea of them.
Creating a new type of monster from scratch is a noble quest, but if it's not the type of monster that we can relate to, then it can fall flat. Melding a historical monster (ie. the Levis, who are supposed to be ancient) with a goal of enslaving humans that feels more suited to invading aliens (a more futuristic concept) didn't really terrify me. As Danielle explained, "their plans for us puny humans were in villain territory, but somehow the stakes never felt quite as high as an impending apocalypse."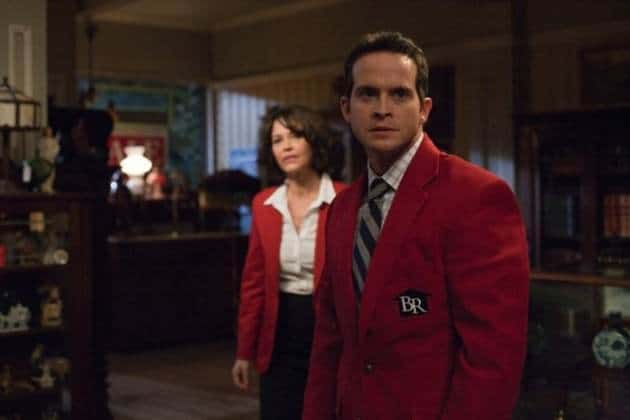 Perhaps, for most of us, the biggest problem with the Levis wasn't even their endgame, but the lack of personal connection to our heroes. Think back on all of the big villains Sam and Dean had to face over the years. Those villains always had strong personal ties to the Winchesters. Azazel had killed their mother and Jessica. Lilith was holding Dean's contract and was instrumental in sending him to Hell. Freeing Lucifer was only possible because Dean and Sam had broken the first and last seals. Later, even stopping the apocalypse was incredibly personal because the brothers were meant to be the vessels of the combating angels. This is where the Leviathans – and even Eve in season 6 – were found lacking.
At the beginning, these monsters were being housed inside of Castiel, which was very personal. But then they were out and they almost felt like an afterthought. Later, the writers tried to instill a personal connection by having Dick responsible for Bobby's death. For a while it really worked. Dean's confrontation of Dick in the limo outside the hospital as Bobby lay in a coma was the most fired up I had seen him in a long time. But even then, as time went on, it started to feel less personal. Dean's goal of defeating Dick was always pretty clear (what with the fact that he was constantly "hunting him"), but even then it felt like something he felt he had to do. That also speaks to Dean's apathy this season, but we'll get to that later. It was really this lack of personal or historical connection to the Winchesters that had me feeling far more ambivalent about the Levis as villains.
Laura had a rather good suggestion to combat this that might not have been a hit with fans, but certainly sounded like an interesting concept: "As much as it might've broken my heart, I almost wish that the writers had kept the Leviathans inside Castiel all season and used him as the Big Bad – that way, the boys would've had a personal stake in taking him down but still felt the need to save their friend. I don't think the show could've sustained that as a season-long arc (much like when John was possessed by Azazel), but it would've made more sense to have Cas disappear for a number of episodes and return as the boss Leviathan, if the writers truly wanted to have an emotional impact." It's a polarizing suggestion, but it makes a lot of sense, and would definitely have made us feel more of a connection between the villains and our heroes. It would also have deprived us of Dick Roman, so perhaps it wouldn't have been the ideal choice, but it would have created more emotional resonance, in a way.
Next page: Sam and Dean's storylines…