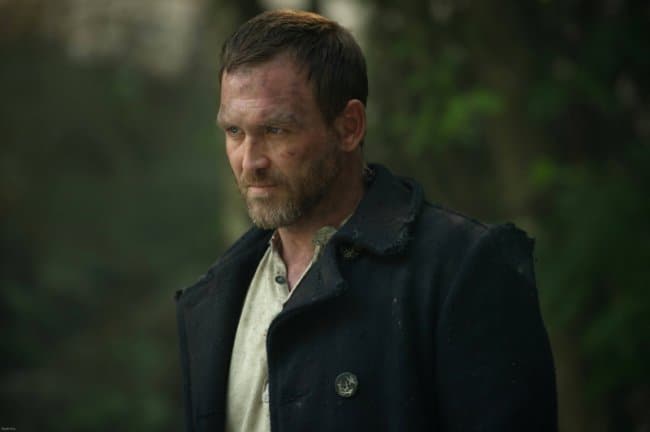 Benny seems here to stay, Supernatural fans, and it looks like Dean is going to go to great lengths to help him out in an upcoming episode.
The October 31st episode, titled "Blood Brothers," is written by fan favorite Ben Edlund and directed by Guy Bee.  According to The CW, the episode finds Dean separating from Sam to help Benny out when he calls:  "After Benny (Ty Olsson) gets brutally beat up by some vampires, he calls Dean (Jensen Ackles) for help. Dean abruptly packs up and tells a confused Sam (Jared Padalecki) that he's taking a "personal day." Benny confesses that he's going after his Maker (guest star Patrick Stafford) so Dean offers to help, flashing back on the many times Benny helped him and Castiel (Misha Collins) in Purgatory. Meanwhile, Sam (Jared Padalecki) uses his solo time to reflect on the life he left behind with Amelia (guest star Liane Balaban). However, when things go bad for Dean and Benny, Dean calls Sam for help, which makes everything very complicated."
From the sounds of that last sentence, this may be the first meeting between Sam and Benny.  Given the Winchesters' history with mysterious – and demonic/monstrous – allies, how thrilled do you think Sam is going to be about Benny's place in Dean's life? 
Supernatural airs on Wedneday nights at 9:00 p.m. ET/PT on The CW.  For more spoilers, reviews, photos and sneak peeks for season 8, check out our Supernatural page.