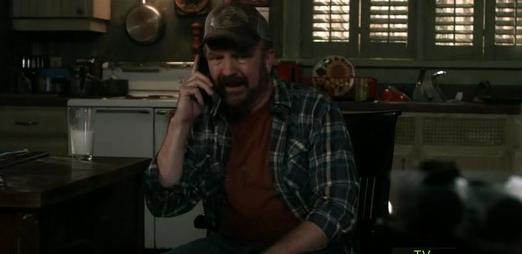 The origin of Supernatural's Bobby Singer is actually due to scheduling conflicts. The anecdote from creator Eric Kripke himself is that Loretta Devine's Missouri Moseley (who appeared in the season 1 episode "Home") was supposed to return in the season 1 finale. However, when Ms. Devine was cast in a movie and unable to appear, the writers re-imagined the character as a male and the role of Bobby Singer was born.
Bobby was the first of many Supernatural characters who returned time and again because the fans – and the writers – ended up liking the character. Over the years, Bobby has grown from a helper for Sam and Dean Winchester into a full-fledged father figure for the boys who became orphans early in the second season. Along the way Bobby has become deeply ingrained the show's storylines and gotten his own backstory, although many things about him still remain mysterious.
Jim Beaver has always been a joy to watch in his portrayal as the gruff – but often kind-hearted – older hunter. Throughout the years, Bobby's life has been put in jeopardy a few times and his biggest struggle came in season 5 when he was confined to a wheelchair. But in the previous episode of Supernatural (read our recap), Bobby was shot in the head while he and the Winchester brothers escaped their most recent run-in with the leviathans. Now Bobby is lingering on the edge of death, while Sam and Dean are trying to find a way to save him.
The Supernatural midseason finale, airing tonight, is shaping up to be a big Bobby episode. The trailer shows the boys concerned that their surrogate father might not make it, while photos for the episode show us that Bobby will travel into his own memories and relive moments from his childhood.
In honor of this week's Bobby-centric episode, we've decided to put together a slide-show of our favorite Bobby Singer moments, from his best dramatic scenes to his funniest lines. Use the arrows above to navigate through the slide-show and, as always, let us know if we missed your favorite Bobby moment in the comments below.
Updated: Watch a trailer for the January 2012 return of Supernatural.
Browse through our other Supernatural slide-shows for this season: Most Memorable Monsters & Creatures, Most Memorable Winchester Fights, Most Memorable Female Characters and Best Sam Winchester Moments.