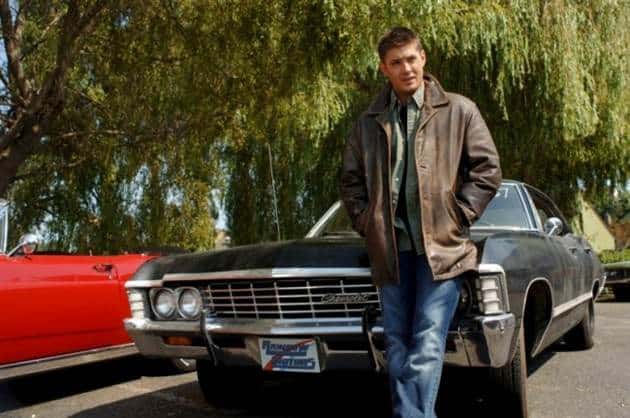 This is likely the most unusual Supernatural slide-show I've ever done, but I've been holding onto it for almost a year, waiting for the right time to unleash it.
There's no doubt that a show like Supernatural is defined by its actors and their performances and we've praised a lot of their performances (including the best scenes by Dean, Sam, Castiel and Bobby). And yet, any good fan of the show knows that Supernatural is defined by so many other things as well. Namely, inanimate objects.
Let's define that I mean: there are so many objects sprinkled throughout the show, from clothing to cars to weapons, that really mean something…not only to the characters, but also to the fans. These objects have, at one time or another, been important to the storyline, been used by the characters to make us cry, or even used to bring out a chuckle or two from the audience.
So give this slide-show a chance to remind you of the many, many set pieces, shirts and general objects that you'll always associate with Supernatural. Use the arrows above to browse through our picks for the most memorable objects on the show. If we missed your favorite one-time or recurring object, let us know in the comments below.
P.S. A big thank you to @catvonawesome, who inspired this slide-show many months ago.
If you're new to these slide-shows, check out our slide-shows from this season: Dean Winchester's Most Memorable Scenes, Bobby Singer's Best Scenes, Most Memorable Monsters and Creatures, Most Memorable Winchester Fights, Memorable Female Characters, Best Sam Winchester Moments, Best Winchester Brotherly Bonding Scenes and Most Memorable Castiel Scenes.