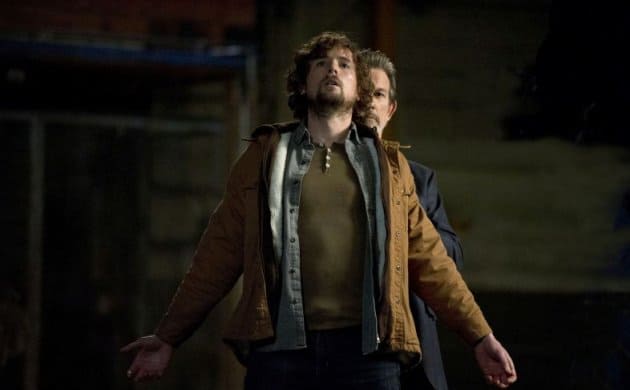 Sam and Dean had a less-than-stellar outing with a witch and his familiar in this week's Supernatural but it looks like next week's episode is shaping up to be a bit more memorable.
The Winchester brothers roll into town to investigate a  case and discover a man who was previously dead has somehow been brought to life.  Naturally, Dean thinks he may be a zombie, which, of course, doesn't sit well with either of them.  But the man is just as confused as they are.  As he explains, he dies every single day and then comes back to life and has no idea how or why this is happening.
What we'll later discover is that this man is actually the Titan Prometheus, who was punished by Zeus for stealing fire from the gods and giving it to humans.  His punishment involved being chained to a rock and having a large bird eat his liver each day only to have it grow back.  Once the Winchesters realize they're dealing with a god a few others show up to join the party, including Artemis and Zeus himself.  By the way, did everyone notice the nod to the Greek gods in the way that he's holding the bedsheet like a toga?  Maybe not very subtle, but pretty amusing.
Watch a sneak peek below for the February 27 episode of Supernatural on The CW.  You can also watch a preview here and browse through photos here.
http://youtu.be/EMLc51jHJlI