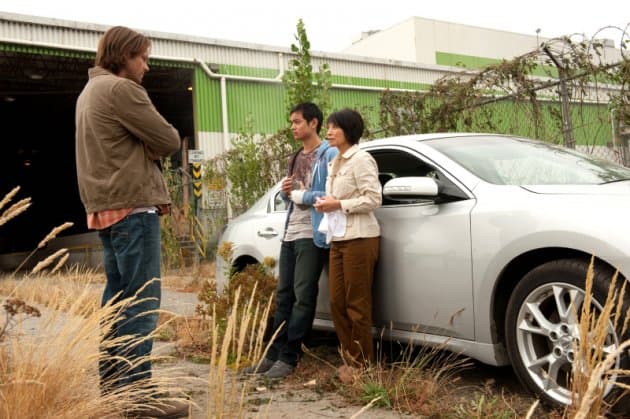 We all know that the big news about next week's all new Supernatural is the fact that Castiel is somehow getting out of Purgatory and reuniting with the Winchesters.  We also know, according to an interview with Misha Collins, that he'll be joining the Winchesters on a search for the tablet and that he'll express a desire to get more involved in hunting in upcoming episodes.
But that search for the tablet won't mean anything unless the Winchesters and Castiel manage to track down Kevin, who is one half of the puzzle they need to solve.  The good news for the Tran family is that Mrs. Tran has recovered from her recent possession by Crowley earlier this season, but the two of them are beginning to realize that they can't keep running forever.  Kevin is getting frustrated with their current situation so his mother informs him that they need to continue building the demon bomb in order to finally stand up to Crowley.  As Kevin points out, getting ingredients for and using the bomb will be difficult, which is why Mrs. Tran has hired a witch (off Craigslist, no less!) to help.  I'll warn you that the witch will betray them, leaving them to deal Crowley.  Hopefully, however, the Winchesters and Castiel will be able to save them in the nick of time.
Watch a preview below for the November 14th episode of Supernatural and browe through photos for the episode here.
http://youtu.be/WzC5sFpYBAk