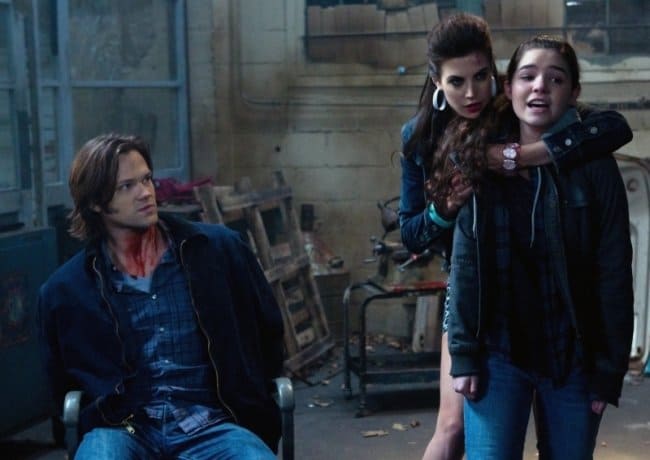 Supernatural fans, do you remember the season 7 episode "Adventures in Babysitting" when Sam and Dean were reeling from the recent death of Bobby and got involved in a case when a teenage girl named Krissy called Bobby's phone looking for help for her father?  Krissy is going to be returning in an upcoming episode titled "Freaks and Geeks".
Here's what's in store: "Sam (Jared Padalecki) and Dean (Jensen Ackles) investigate some recent vampire kills and are surprised to learn Krissy Chambers (guest star Madison McLaughlin) is involved. They find Krissy and learn her father was killed and she's been taken in by a man named Victor (guest star Adrian Hough), who has taken in a group of orphan kids to teach them how to hunt. Victor is helping the teenagers find the vampires who took their parents so they can get revenge. Sam is intrigued by Victor's method of giving the teenagers a home life as well as a hunting life, but Dean is suspicious of Victor's motives. John F. Showalter directed the episode written by Adam Glass."
Poor Krissy's dad. And poor Krissy who has decided to devote herself to a life of hunting.  Don't miss this all new episode of Supernatural on March 27 on The CW.
Visit our Supernatural page for spoilers, reviews, sneak peeks and more.