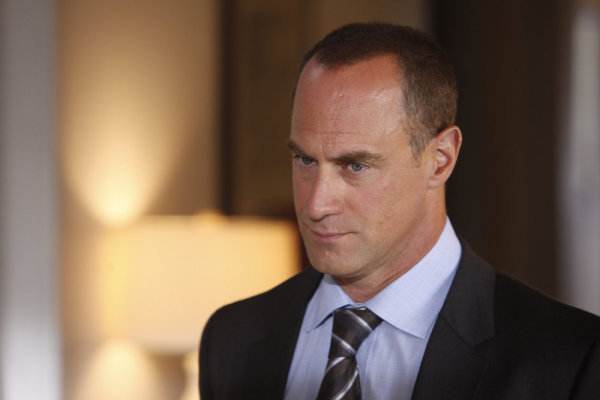 I actually find this news depressing. Out of all the Law & Order shows, my favorite has always been SVU. Because of reruns, I've literally watched every episode at least four or five times.
A little while ago, it was reported that Mariska Hargitay, who has starred on SVU for 12 years, was going to be appearing part-time for the next season. She will reportedly be appearing in the first 13 episodes of the season and then appearing in a part-time capacity for the remainder of the season.
Now it's been reported that Chris Meloni – who has played Elliot Stabler for 12 seasons – is leaving the show.
As in, no part-time. No 13 episodes. Nada.
Apparently Meloni was not able to reach a contract agreement with NBC for the show and has elected to depart. When it returns in the fall for its thirteenth season, Law & Order: SVU will be the only remaining Law & Order show on television, as Law & Order: LA was canceled by NBC and another spin-off (Law & Order: Criminal Intent) is currently ending its run this season.
I have no idea who they might bring in to replace Meloni. Rumors were swirling that Jennifer Love Hewitt (who I thought was fantastic in her guest appearance earlier this season) might come in as a new police officer to help fill the void left by the part-time Hargitay. But that's still just a rumor and hasn't been confirmed. And as of right now, there's no indication who else might be added to the cast of SVU.
Yes, other Law & Order shows have been able to handle some pretty significant cast changes, but Hargitay and Meloni have been the stars of the show since the very beginning, so we don't know how much longer SVU will be able to go once they depart.
clarissa @ tvovermind.com
twitter.com/clarissa373
twitter.com/tvovermind