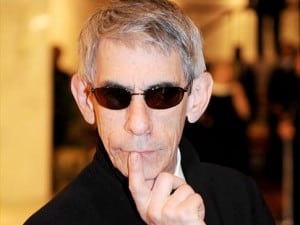 In a bit of sad news, seems Law and Order: SVU is about to lose Richard Belzer. Well known for playing detective John Munch on the show for a mind-blowing fifteen years. Belzer has been a part of Law and Order SVU since the beginning, so this is pretty big news for fans of the show. We do have some good news for those of you afraid that Law and Order might kill of Munch: They are leaving the door open for his character to work with the team again in the future. Though there are no immediate plans to bring him back after he leaves, it is nice to know that they won't kill the character off.
TV Guide has the story. What is remarkable is, Richard Belzer actually started playing John Munch of Homicide: Life on the Streets in the early nineties. He then crossed over to Law and Order: SVU, where his dry delivery seemed to fit like a glove. Many seem to forget that before all of this, he was a very popular stand-up comedian with some very distinct views on the world. So if you are a fan of Belzer, don't fret. It's okay to be sad he is leaving Law and Order, but safe to say the guy will keep on working.
We just don't know what he will be doing yet.
We will keep you posted as we find out. Thanks, Detective Munch. You had a great run.