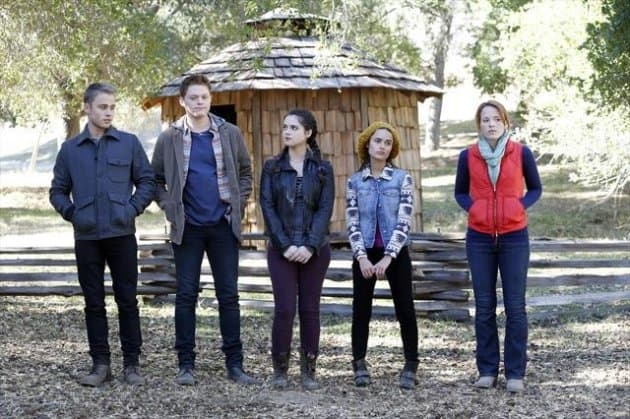 Bay found an enemy in Natalie when she officially transferred over to Carlton in last week's Switched at Birth.  Unfortunately, that situation is about to get even worse.  Bay finds herself targeted by Natalie in tonight's episode and Melody decides to take the students on a Tolerance Retreat in order to find common ground between them.  It looks like Bay ends up on a team with Natalie, Daphe and a few of her other friends at the retreat.  But will this just make the situation even worse?
Meanwhile, John really starts his new campaign this week with some help from a strategist.  But it looks like he and Kathryn might not be in agreement with the advisor, who wants John to stick to talking points and Kathryn to stick to sharing recipes during interviews.  The Kennishes are also about to get a dose of political reality when some of Kathryn's comments may hurt John's campaign during a radio interview.  And it looks like Regina gets some very bad news about her wrist; one that could have serious consequences for her relationship with Daphne.
Watch some sneak peeks below (rolled into one video) for tonight's all new episode of Switched at Birth on ABC Family.
[FLOWPLAYER=http://www.tvovermind.com/wp-content/uploads/2013/01/sab-203.jpg|http://www.tvovermind.com/wp-content/uploads/2013/01/SAB-203.flv,440,280,true]