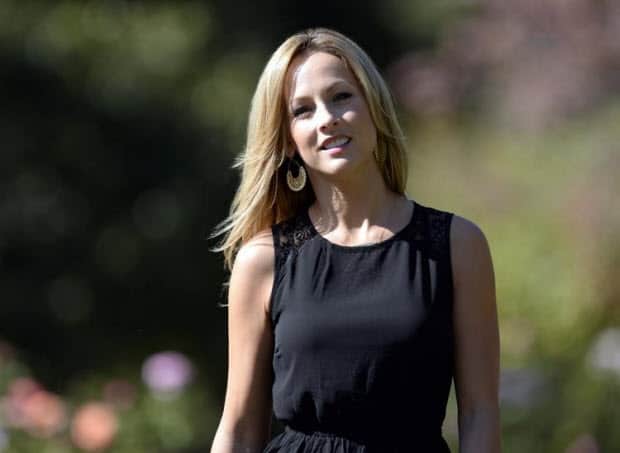 The Bachelor fans were left waiting in anticipation as they saw the previews for next weeks two-part extravaganza after Monday night's episode. On the drama side, there's been some, but it's been a relatively quiet season. It looks like that's all about to change. After all, it seems like it's becoming a show tradition to drop a bomb with a few episodes left (see Desiree and Brooks).
Anyway, we lost two women on Monday night leaving Juan Pablo to choose from the four remaining would-be brides. One by choice, we will miss you Chelsie (you still have a shot at The Bachelorette) and we will not miss you Sharleen (hope you're feeling organic now).
Per our weekly post – Here are our Week 7 Rankings of the remaining women:
4.) Renee – Congratulations to Renee for hanging in there. I've had her at the bottom of the rankings every week, and that has had nothing to do with how awesome she is. From day one we've pinned Juan Pablo as the ex-jock who wants the young, wild, trophy. The fact that Renee is still around gives us hope that he isn't that guy. Ultimately, Renee has the least shot at being the future Mrs. Juan Pablo. There just doesn't seem to be the spark there that Juan Pablo has with the other girls. He can't keep his hands off the other girls whereas he's barely kissed Renee on the show. She's awesome. She'd make a great mom, but I expect her to be out next week. (Heck I've said that every week so who knows)
3.) Clare – Interesting isn't it? I have had Clare ranked one several times on this list. She's dropped to three and I think she's trending in the opposite direction. I think the drama has gotten to Juan Pablo. It's been more about the ocean incident and crying and drama then carefree and fun like the other girls. I think it's costing Clare. Clare isn't popular with the public either so she has no shot at being The Bachelorette. We will see on this one, but Clare's chances are falling by the week.
2.) Nikki – Bringing Nikki to Camila's recital was a HUGE boost for Nikki's chances. What confuses me is the devilish drama girl (which is who Nikki is) never wins. Well, maybe that's not true, but it'll be tough for everyone to be happy for Nikki and Juan Pablo. Two people who haven't won the hearts and minds of anyone this season. Maybe that's why they're perfect for each other. I could see her getting the ring.
1.) Andi – The top candidate and lock to be The Bachelorette if things go haywire is Andi. I've always thought that Juan Pablo was just kinda stringing Andi along and didn't know that he had the perfect chick in front of him (well close). Now I think Andi's stock is on the rise and it's her's to love. It really is. I'd be shocked if Andi wasn't final two and the future Mrs. Galavis.
[Photo via Jose Villegas/ABC]