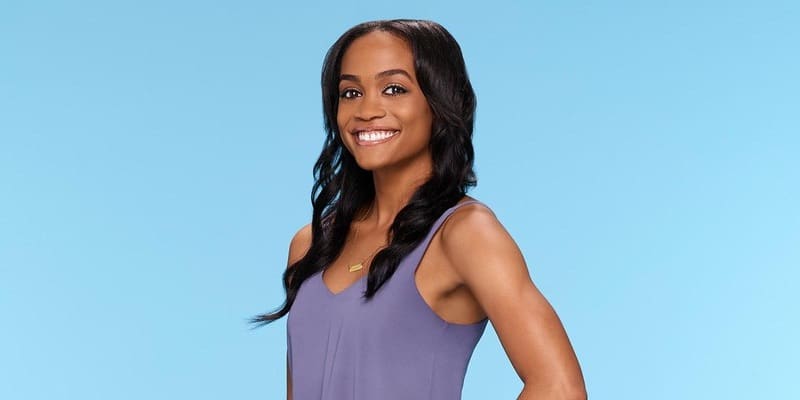 Despite my scathing remarks about The Bachelor earlier today that doesn't mean there aren't some good souls on the show.  Not everyone is out to get everyone and be fame hungry.  At least, I hope so.  While this season's been more dramatic than any in recent memory I happen to think that Rachel Lindsay is a contestant with a good head on her shoulders.   Perhaps it's because she's a lawyer and is over the age of 30.  Actually, yeah, that's the exact reason.  She's much more mature and has a much better head on her shoulders than the other girls.  So for that reason I am presenting you with a "5 things you didn't know about Rachel Lindsay."
1. Up and Coming Civil Defense Attorney
Rachel first qualified to be lawyer in 2011 after receiving her Juris Doctor (J.D.) degree from Marquette University Law School. She previously studied a B.S. in Sports Management at The University of Texas at Austin. Rachel is a civil defense attorney, representing clients at both state and federal level, and was recently named as one of the "ones to watch" by the Dallas Association of Young Lawyers.
2. She has 2 tattoos
She has two tattoos, one on her right rib cage saying Reciprocity and a bible verse on her waist on the left side.
3. A first on The Bachelor
I have to say this is kind of a sad fact about the show but it's a fact nonetheless.  On the Bachelor, she was the first African-American woman to win the First Impression Rose. She went on the show after realizing she was focusing too much on her career fearful that she'd missed out on finding love.  And of all the contestants it seems Rachel is intent on finding love.
4. Growing Instagram account
At least count she reached 65,000.  That's sure to be over 100,000 by the the show is said and done.
5. Musical Interests
She listens to a wide variety of music. On her Facebook page, she posted for a photo with rapper 2 Chainz; on Instagram she tagged herself at a Dixie Chicks concert; and she told ABC that she loves 90s country music… and Justin Bieber.
So there you have it.