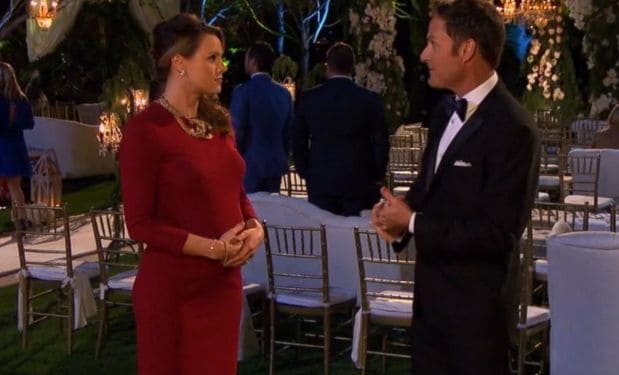 As love is in the air this lovely (and freezing on the East Coast) Valentine's day, The Bachelor is holding it's biggest ever reunion  show to celebrity the power of cupid.  That or the power of having a giant group of men or women to choose from and narrow it down.   On Valentine's Day Sunday, Harrison will host "The Bachelor at 20: A Celebration of Love," a two-hour special celebrating two decades of happiness, heartbreak and hysterics.
"It's been an amazing ride: 20 seasons," Harrison told "Good Morning America" co-anchor Lara Spencer. "Everybody's back. All our alumni are back. This big happy, dysfunctional family that I love so much…"
In this special, Harrison is going to take a look at some of the best moments of the past 20 seasons. This will include some memorable first greetings, dates where romances went to new levels, heartbreak and even the best proposals.
Harrison will also talk to Kaitlyn Bristowe, the bachelorette herself, and Shawn Booth about their unique love story, along with many other favorite couples from past seasons on how their love stories have continued long after their final rose ceremonies.
Speaking of which, what are some of your favorite The Bachelor couples?  Let us know in the comments!  Should be a great show tonight.   In the meantime enjoy some of these video to bring up some nostalgia.
https://www.youtube.com/watch?v=Fu3G4AMgs5o
"The Bachelor at 20: A Celebration of Love," airs Feb. 14 on ABC.