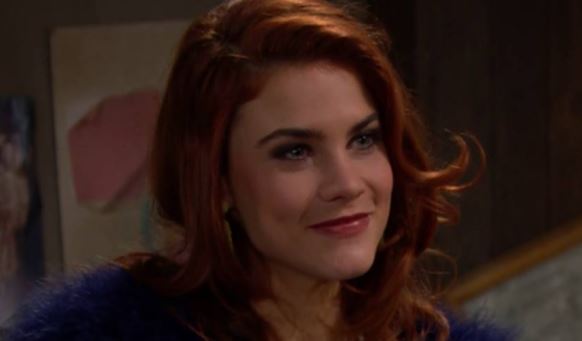 The Bold and the Beautiful rumors never seem to fail these days, and we hear that there is a lot going on with Hope and Sally. They've met, they're befriending one another, and there is a chance they have some sort of friendship going to happen, and we also hear that there is going to be a moment next week when Hope learns why Sally is so concerned with all that's going on with Liam. She is going to find out how Sally feels about this man, and she's going to make a decision. What will that decision be? We know she's planning on reaching out to Liam to tell him she's so sorry for what's happening.
But we have a feeling she's not interested in him anymore. We heard a rumor that some of the writers on the show spoke up and there is no hope – ha ha, get it? – for a future for Liam and Hope. There is nothing going to happen there because it's an old story that's been done a million times already.
Instead, we heard that the people behind the soap believe Sally is the future for Liam. She will take over in his life as someone who is more than a friend, but we don't expect it to happen right away. He's dealing with a lot of shock and a lot of stuff right now with the baby and all that, so he might take a step back – but he's walking toward Sally.