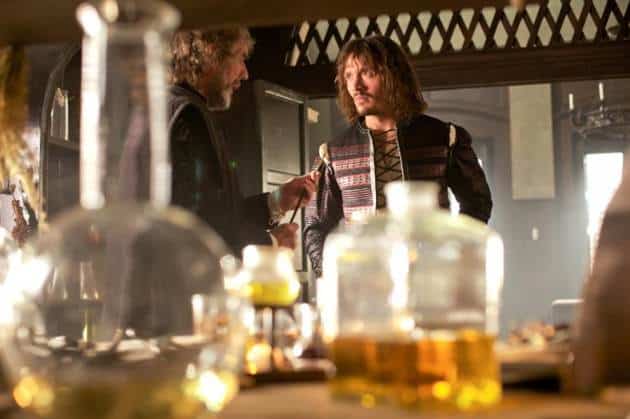 When last we laid eyes on Juan Borgia, he had been strong-armed by his father into going to Spain and taking a wife. It was a subtle form of punishment from Rodrigo, reining in his playboy of a son and gaining back control after Juan killed Paolo and made it look like a suicide. In the time that Juan has been gone, a lot has happened on The Borgias, namely his sister's independent streak emerging, and he's about to take a head first dive back into the drama.
Juan brings back a panther from his time in Spain as a present for Rodrigo; it's unclear if the beast, nearing extinction in Spain and unheard of in Italy, is meant to be a papal guardian, a flashy bit of decoration, or another bargaining chip in Rodrigo's eternal search for power. It is clear, though, that Juan accomplished what Rodrigo had in mind when he ordered him to their home country. He didn't bring home a wife (yet), but he did come toting a notorious conquistador, a valuable military ally that Rodrigo may need to call upon if his enemies get closer to the papacy.
Meanwhile, Lucrezia has her eye on the brother of the man that is to be her suitor. In the sneak peek below, they get their first face to face meeting, Lucrezia having only admired the brother from afar with Vanozza. It's sure to be a deliciously complicated plotline, with Lucrezia still grieving for Paolo and once again going for a man that she can't have. Her final offer to her suitor of the panther is another example of the contempt that she still has for Juan and the defiance she has for her father; if Rodrigo is going to mandate that his daughter find a politically advantageous husband, it's going to have to be on her terms, like it or not.
The Borgias airs Sunday at 10:00 on Showtime.