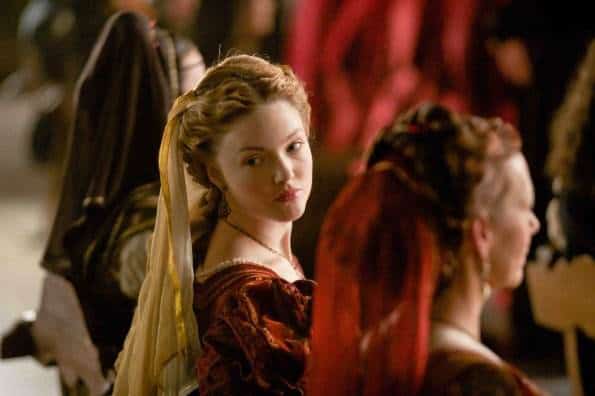 The further we get into the second season of The Borgias, the more it seems like everybody has their own agenda that the alliance they're apart of merely serves to mask.
Della Rovere is one of the only character that doesn't face this problem, as he has the opposite situation at hand. Rather than be trapped in a deal that doesn't help him achieve his goals, the cardinal is looking for people to help him assassinate Rodrigo once they're back in Rome. You'd think that all the hubbub around Pope Alexander's ascension to the Chair of Saint Peter would have inspired countless factions to band together against him, but that's not to be. The populus of Rome may not care for Rodrigo Borgia, but their distaste doesn't extend far enough to sacrifice themselves to ensure his death, judging by the first sneak peek below. If Della Rovere is planning to poison Rodrigo, why doesn't he use the monkey he got from the convent? Why try to get a townsperson to sacrifice their life if they don't have to?
We've already seen that Catherina and Cesare have their own game of cat and mouse going on, the latter trying to get the former to pledge her allegiance to the pope. That, of course, didn't work, Catherina's loyalties remaining with cousin Giovanni, another currently on a quest to unseat Rodrigo. In the second sneak peek, though, the heat between Catherina and Cesare hasn't quite died yet, though it's hard to think of it as anything but strategic. Catherina may be loyal to her family name, but she's also incredibly shrewd and calculating, so there's some type of angle to her advances toward Cesare. And Cesare, ever the good and honorable Borgia son, would never knowingly cavort with a Sforza, not after the way Giovanni treated his sister. He's making a move here; it's just unclear what type of move and what he hopes to gain.
The Borgias airs tonight at 10:00 on Showtime. The show was picked up for a third season this past Friday, which begins production in the summer.